Chefs in the UK Accuse TripAdvisor of Allowing Untrue Reviews – Should Diners Have to Prove They Have Visited the Restaurant?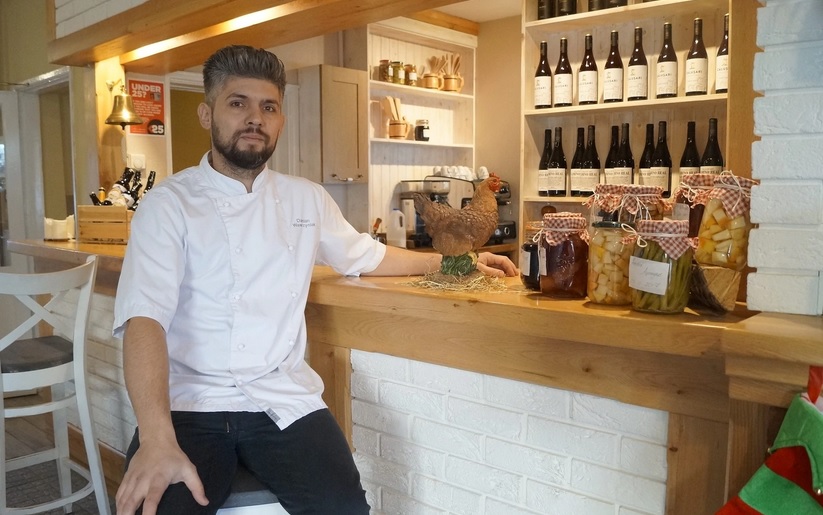 In the United Kingdom, chefs have accused TripAdvisor of allowing untrue TripAdvisor reviews and are calling for the rating service to make diners prove they have eaten in their establishment.
Damian Wawrzyniak, who runs House of Feasts in Peterborough and has cooked for the Duke and Duchess of Cambridge as well as Princess Anne, was subject to three malicious reviews in one day.
After The Telegraph contacted TripAdvisor, the reviews were taken down.
He argued that if the diner had to prove they had eaten in his restaurant before the review was posted, they would not have been able to post false, negative reviews in the first place.
The chef has started a change.org petition urging the website to force customers to show proof of booking or payment before they post.
He said: "We run businesses to satisfy our guests. We are hit by fake or unfair reviews done by competition on every day basis! Something must change.
"We understand sometimes service or product isn't 100 per cent but for our future guests perfect experience we urge Trip Advisor to approve each review with proof of payment. Everyone who writes a review should be asked to provide proof of payment, for example bill receipt, copy of online purchase, gift voucher or reservation confirmation."
Chef Richard Corrigan, who runs Corrigan's in Mayfair, and has recently opened Daffodil Mulligan in Shoreditch, agreed.
Mr Corrigan said: "Yes they should make diners offer proof of receipts. What a circus they run – or a comedy club".
Chefs up and down the country have been subject to dubious reviews on TripAdvisor.
In August, Andrew Kojima, a who was a finalist on Masterchef, had to battle the site to get reviews which were posted by a rival restaurateur about his Cheltenham restaurant down.
He agreed that TripAdvisor should have a better verification process to stop people posting one-star reviews for malicious reasons.
He told The Telegraph: "TripAdvisor clearly isn't doing enough to stop fake accounts being set up, let alone fake reviews."
The chef has his own verification process for reviews on the website. Mr Kojima explained: "We've set up a thing where we ask customers to use their online booking reference when they use TripAdvisor because it still protects their anonymity but it tells us that they at least did come. This means we can take their criticism on board.
"We don't see why we have to do this ourselves or why customers have to go to these lengths to add credibility to their own reviews.
"I'd be happy for the receipt verification to happen. Trip Advisor needs to be doing this, it shouldn't be up to individual businesses!"
Emma Underwood, who runs Darby's restaurant in Battersea, London, agreed. She said "While we always welcome feedback at Darby's we would prefer it to be in the most constructive way possible. We meticulously follow up reviews and comments, so anything left on TripAdvisor without proof of a visit makes it impossible to fully pursue.
"Moreover, fake reviews can be extremely damaging to a business, and TripAdvisor should be more proactive in preventing them".
A spokesperson for the site said they had no plans to put further verification checks in place for customers and that the vast majority of fake reviews are caught, explaining: "It would prevent many genuine customers from sharing their reviews and we don't think that is fair.
"Just because a customer didn't foot the bill, that doesn't mean their voice should be silenced – their feedback on the service and food at a restaurant is still valid and useful. "
They added: "There are much better and more effective ways to catch fake reviews – and it is those methods that we use. Our combination of human moderators and fraud detection technology ensures we can identify fake reviews through the sophisticated analysis of online data.
"Last year, we prevented more than one million fake reviews from reaching TripAdvisor by taking this approach. We are the industry leaders when it comes to fake review detection, and we are confident our model works."
________________________________________
Please follow and like us: