One Star Giza Pyramids Reviews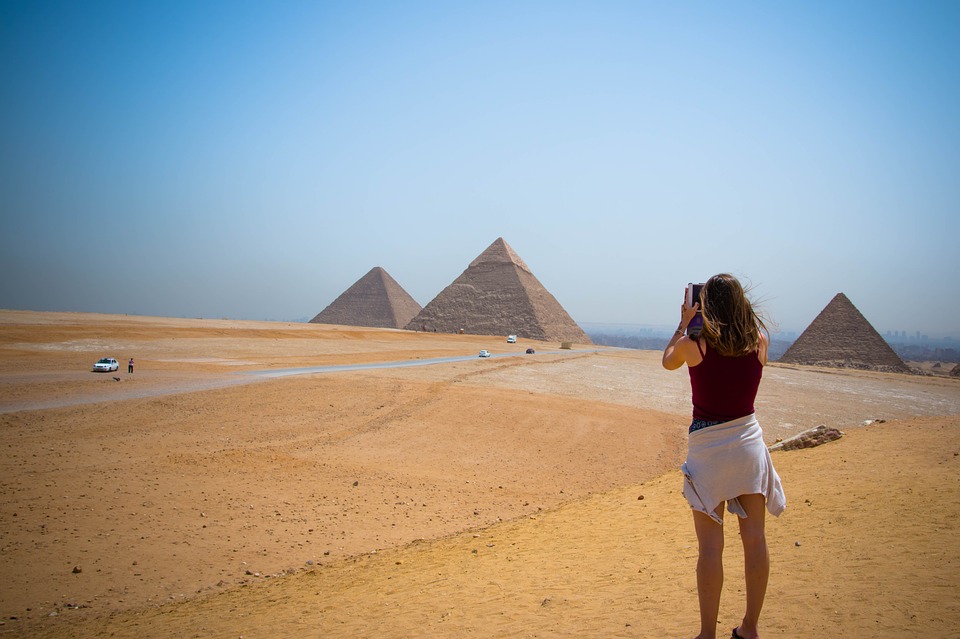 One-star Giza Pyramids reviews can be helpful when planning a trip to Egypt. Many dream of seeing (and climbing in) the great pyramids. Although a visit to Cairo and the Giza pyramids may not seem to be any different than visiting other landmarks around the world, it is important to understand some of the potential risks associated with traveling to Egypt.
The Giza pyramid complex, also called the Giza Necropolis (or burial ground), is the site on the Giza Plateau in Egypt that includes the Great Pyramid of Giza, the Pyramid of Khafre, and the Pyramid of Menkaure, along with their associated pyramid complexes and the Great Sphinx of Giza.
The pyramids were built during a time when Egypt was one of the richest and most powerful civilizations in the world. The Great Pyramids at Giza are some of the most magnificent man-made structures in history. Their massive scale reflects the unique role that the pharaoh, or king, played in ancient Egyptian society. Though pyramids were built from the beginning of the Old Kingdom to the close of the Ptolemaic period in the fourth century A.D., the peak of pyramid building began with the late third dynasty and continued until roughly the sixth (c. 2325 B.C.). More than 4,000 years later, the Egyptian pyramids still retain much of their majesty, providing a glimpse into the country's rich and glorious past.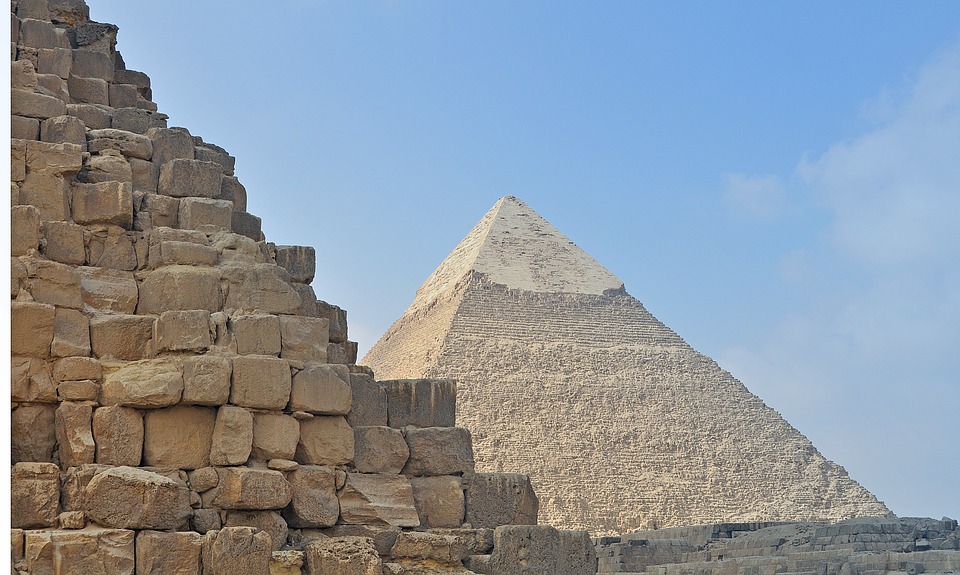 Giza is a city outside of Cairo in Egypt, on the west side of the Nile River. Most tourists who go to Giza head straight for the three largest pyramids and the Sphinx. But some of the best experiences can be had by exploring out into the desert plateau to see smaller pyramids and temples and tombs in the desert … along with great photos looking back at the main pyramid complex.
The overwhelming size of the pyramids, along with their age, truly make the experience wonderful. But it is also helpful to read the not-so-good reviews of the Giza Pyramids, so you know more of what to expect if you are planning a visit there.
Giza Pyramid One Star Reviews
The main online sites where people can leave travel-related reviews are Google and TripAdvisor. Yelp does not have a page for anything in Egypt. On the Google and TripAdvisor sites, as well as Skyscanner and other trip booking sites, there are many reviews commenting on the sheer size of the great pyramids with a touch of wonder as to how these massive structures were built so long ago. However, the pyramids are in the country of Egypt which has undergone political unrest for many decades, and many of the Egyptian people are very poor – which leads to much begging and sometimes crime, especially around tourist areas.
Giza Pyramids One Star Reviews on Google
There are over 43,000 reviews of the Giza Necropolis on Google. Out of 5 stars, the average is 4.5. A majority of the reviews praise the pyramids as an incredible world wonder. Most also recommend a short camel ride but to not ride the horses. Many of the animals are mis-treated, and together with the peddlers asking for money, end up turning many people off on their visit to Cairo and the Giza pyramids.
Below are some one star reviews of the Giza Necropolis from Google:
Many of the bad reviews focus on the locals trying to get your money:
"It is a beautiful place and beautiful monuments, but the many swindlers make it bad."
"I'd give no stars if I could. I would advise anyone to go and see the pyramids however, try to avoid the people who will claim to be tour guides even the police would do this. The ministry of culture has left the place for bunch of thieves who will try to get money as much as they can from you in any mean. They have to clean the area and add more signs so that it can help you while you are taking your tour. The other thing don't believe anyone who will claim that they know the area, they only want YOUR MONEY."
"Packed with people demanding you ride their camel ?."
"Absolutely disappointed. The locals made us very uncomfortable and scammed us for 1000 egp for a stupid camel ride which was for hardly 20 mts. No wonder egypt lacks tourists."
"Too many disgusting, disrespectful horrible ppl. I speak Arabic so was not that much of a problem, but I feel bad for all the clear tourists who would have paid 10 times more for the same thing."
"The most important and coveted archeological site in the world. But…
The site is filled with touts, cheats, imposters, peddlers and brockers. Their concerted effort is too much for an ordinary tourist.
Solo woman travelers and young women may take extreme care not to interact with strangers, however friendly they seems to be. Harassment is almost sure or loss of money.
The Egyptian police is ornamental and often a silent spectator or accomplice."
"Egyptians scammers all over the place… Like flies they keep bugging you for money $$. You can't enjoy the ride… They are always asking for more money…. You need some sort of repellent."
Other reviews touch on how the animals are treated and the lack of preserving the site:
"The ruins are truly impressive but the management is enough to turn you away. It's hard to admire them because you will be approached by locals trying to sell you stuff and ask for tips. It's the culture here which I understand but it is exhausting and truly takes away from the experience.

Additionally, the area smells of camel and horse dung because the walkways are not cleaned often enough. The animals don't look well treated either.

People are climbing and touching everything even though there are signs to prohibit this. All in all, it's a very overburdened site and a shame that it's not being treated well."
"You would think that the Egyptians would take better care of such national treasure."
"Taking photos inside pyramids is prohibited but the guards turn blind eye on people who tip them. I think they should strictly ban and fine people using flash and let the others take pictures that do no harm. But that would require the management to battling the corrupt guards who don't seem to do their job, and instead annoy visitors."
"So boring and badly organized, the museum was a mess and there was no AC in it."
"Honestly, I didn't realize until I was in the bottom of Pyramids, that these Pyramids are just TOMBSTONES! Massive graveyards!

The Pharaohs were so attached to their lives that created these Pyramids for people to worship and bring sacrifices so they could be reincarnated to rule again.

I got bad ghost energy from being in them. I would avoid them. Period."
There are some reviews from people with not much to say:
"Not worth it, overrated."
"Requires maintenance."
"1 hour visit is sufficient.
All stones.
Its ok."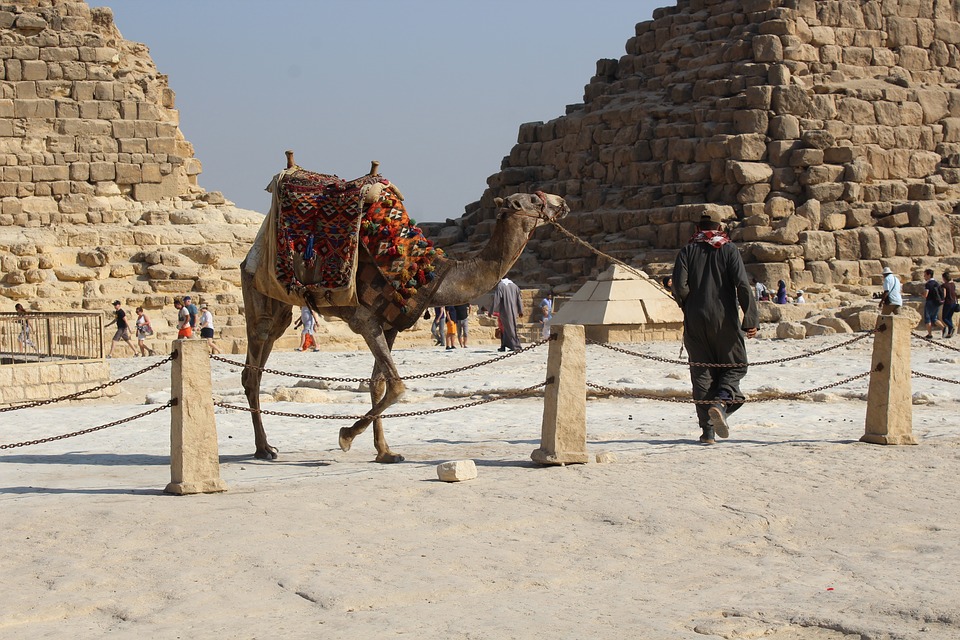 Giza Pyramids One Star Reviews on Skyscanner
Skyscanner is a website for booking flights, hotels and car rentals. The site also has reviews of destinations. For the Great Pyramid of Giza, out of 171 reviews, the pyramids have a score of 9.3 out of 10, so most are wonderful reviews. However, three of their reviews are one star.
Below are some one star reviews of the Giza Pyramids from Skyscanner:
"BIGGEST SCAM ON EARTH!!! Some guy finessed 1000+ EGP out of us and we didn't even get the full tour. Only go with an expert or don't go at all! I was more annoyed than anything during the whole trip!"
"cheating place never come back. messy everywhere."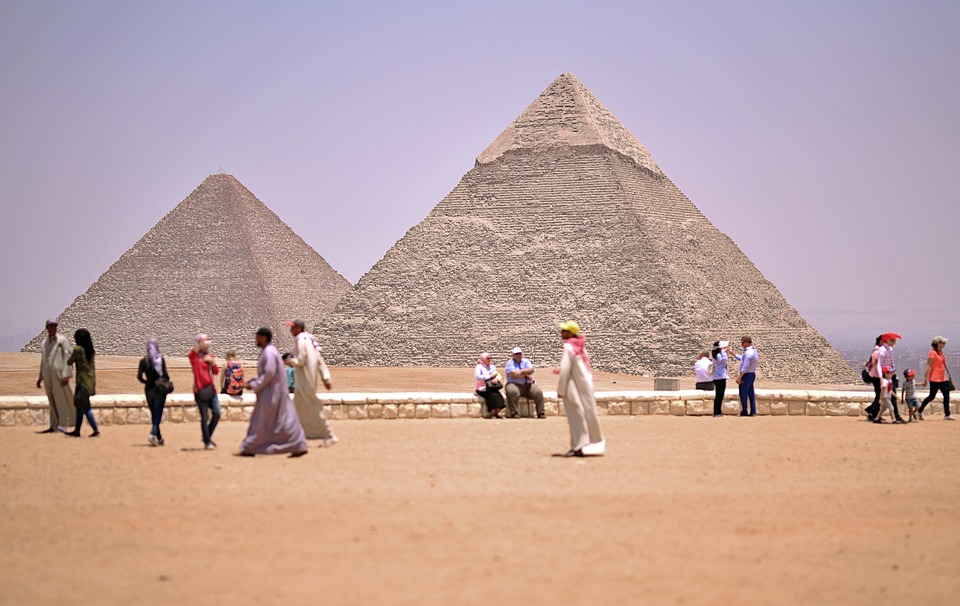 Giza Pyramids One Star Reviews on Trip Advisor
The Trip Advisor website for the pyramids of Giza have a few ads for booking tours – but most of the site is dedicated to photos and reviews.
There are over 7,400 reviews of the Giza Pyramids on Trip Advisor – over 75% of the reviews are 5 stars, using words such as Outstanding, Awesome, Amazing, Wonderful, Breathtaking, Magnificent, Spectacular, and many other great expressions to explain the beauty of the pyramids.
The 1% of reviews that are one star mostly complain about the harassment tourists get by the locals who hang out around the pyramids to get you to give them money. As many say in the better reviews, if you persist in getting past them you can have a great visit.
Below are some of the Giza Pyramids' one star reviews from Trip Advisor:
"Be prepared to be ripped off!!! If you book the pyramids from a hotel (ours was Belle epoque maadi Cairo) they will arrange a taxi which will cost you about 3x the normal so you should find a taxi yourself."
"Don't allow them to get you onto a camel for "a good picture" unless you are willing to pay for it or if you refuse to – pay to get off the camel as they are pretty aggressive. Don't ask for directions or information, you will end up surrounded by at least 3 people working together to get your money."
"I travel all over the world and have witnessed animal abuse but what I saw at the pyramids is by far the worst. If you are planning to go first read up on this, I wish I had done so before. The horses and camels work in deplorable conditions in the heat, no water, no rest, beaten."
"There's no respect for the history, it's all about ripping tourists off. At every step one takes. Combined with animal abuse. Totally disgusting."
"The site is amazing. The people around selling, stealing, lying, name calling, and harassing in the name of culture make it a site that is better seen in postcards."
"The site is dirty, rubbish everywhere and the smell of human waste would turn your stomach. Leaving the site is another drama as the scabby sand rats are trying to sell you their wares, getting past them without being insulted is a near impossibility!
I was warned not to come to Egypt but I thought "no, judge for yourself" but as long as I live I will put others off going for their own safety and sanity. What a dump."
"For an additional fee, you can go inside. We did not and elected to use our time to take pictures and wander. Those few that did go explained that entry is physically difficult, very hot and all you see is an empty room. One couple turned around and exited without attempting to crouch and try to go further. Your call."
"I paid to go inside the great pyramid and had to leave my camera with the security guard at the entrance, on exiting the pyramid the security guard holding onto my camera said "I look after your camera, you give me money."
"The reason I rank this 'terrible' and not 'poor' is that even the police, after coming to help because the beggars were physically harassing me, offered to give me permission to climb the first level of pyramid if I tipped them. What disrespect of a World Wonder is this where even the officials are offering for tourists to desecrate it in exchange for 'tips'."
"Normally when this site so call world heritage site, it must come with a good facilities. or basic one. Believe me, u cant even see any dustbin around here. Toilet? u better do it before or after u came here at your hotel."
"These majestic and awe inspiring structures are set amongst the most dilapidated and filthy surroundings. It breaks one's heart that an example of man's greatness stands directly amongst man's greatest shame: Poverty and political instability.
There is NO infrastructure for tourists. NO decent toilets (porter potties) NO shade, NO-where to purchase water of refreshments, NO where to even sit."
"The pyramids are amazing but are completely spoiled by the touts and sellers allowed in the complex. They are relentless, rude and destroy what should be a magical experience. You are harassed every couple of minutes with the same boring spiel every time. The Egyptian government should be ashamed that they allow this to happen at one of the world's greatest tourist sites. You have men who seem genuine, offer to take your picture and then demand money with menace! They even become physically abusive by grabbing you. My own elderly mother in law was fearful for her safety when a man tried to take money from her for doing absolutely nothing. This man even had some sort of official badge on. It was sickening to see!

I have travelled all over the world and seen some of the greatest things this world has to offer and I have never experienced anything like this. The last ancient wonder of the world left standing is exploited to high heaven by con men just interested in taking your money at whatever the cost. Your experience is secondary to their need and the government and the police in Egypt do not care one iota! It is all about exploiting this great site until it finally crumbles!"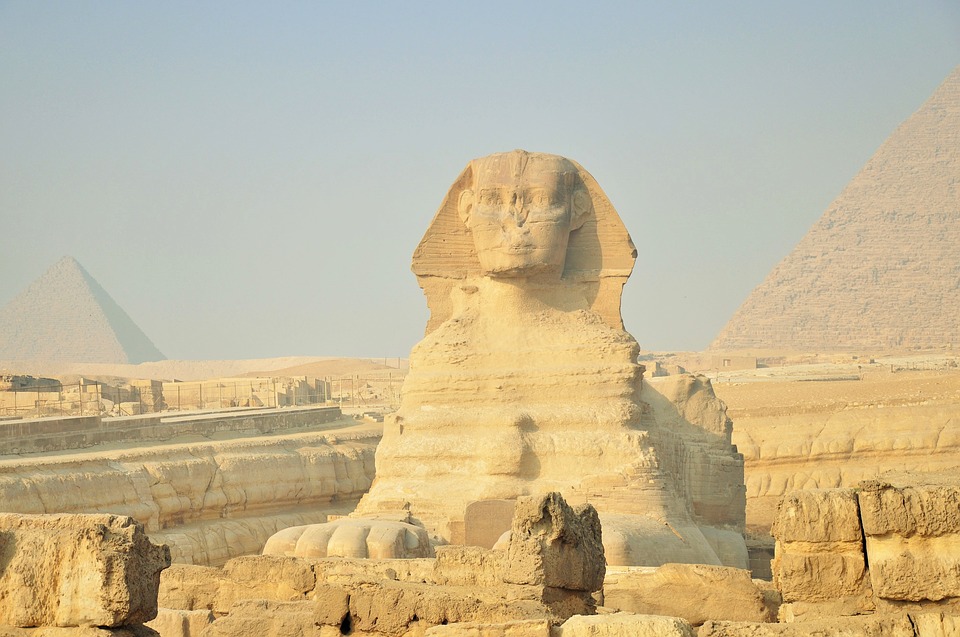 ---
Although what other people say won't always mean that's how your trip will be, but sometimes these types of reviews can prepare you for your own visit so you know what to expect or when a good time is to travel to the Giza pyramids.
Have you been to the pyramids in Giza?  Are any of the above one-star comments reflective of your experience?  And even if you haven't yet been to Giza, what do you think of these comments?  Please share your thoughts below.
_____________________________________________
Please follow and like us: