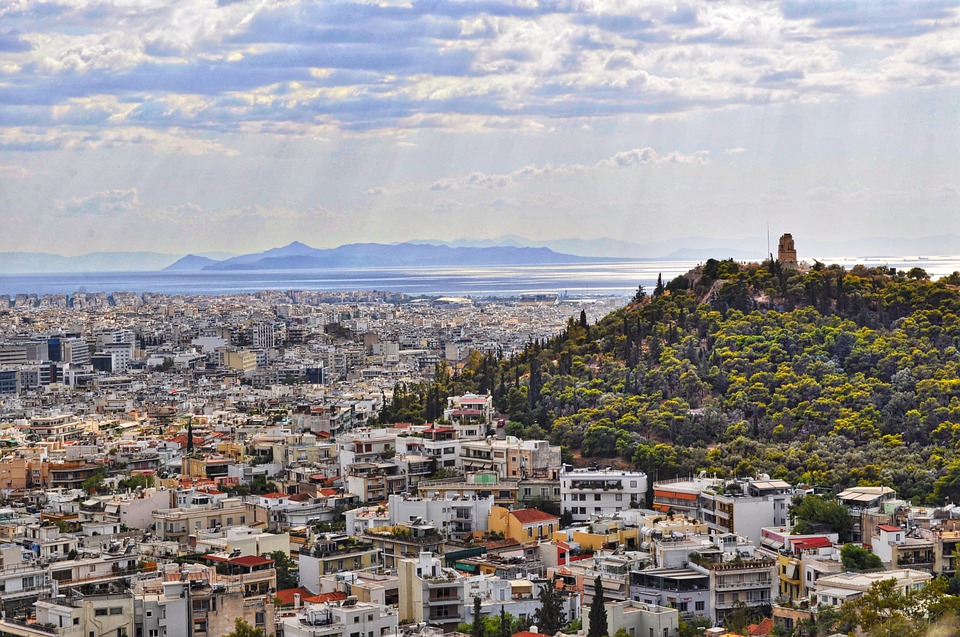 It only takes reading a few Athens reviews to understand the cultural clash between the modern city and its historical past. From the high point of the Greeks during their prominence around 400 BC to the challenges of a growing modern city with limited available land, when one takes a trip to Athens it is best to be prepared.
With over 300 years of history, the capital of Greece is almost a monument in itself. Featuring the Acropolis of Athens, one of the most visited landmarks in the world, Athens is a destination for travelers from around the world. From the historical buildings and museums to its rich modern culture, Athens has much to offer any visitor.
However, from the outdated airport to the ageing seaport, upon arrival in Athens you may be in for a surprise. Many hotels and restaurants overcharge for tourists and there are thieves and pickpockets in the crowded streets and squares. A recent survey found that over 25 percent of Athens tourists would never visit the city again because of the crowds, price gouging, and lack of service everywhere.
Many of the reviews of Athens are more about the Acropolis and Parthenon. We covered these in a separate post, located here: Acropolis One Star Reviews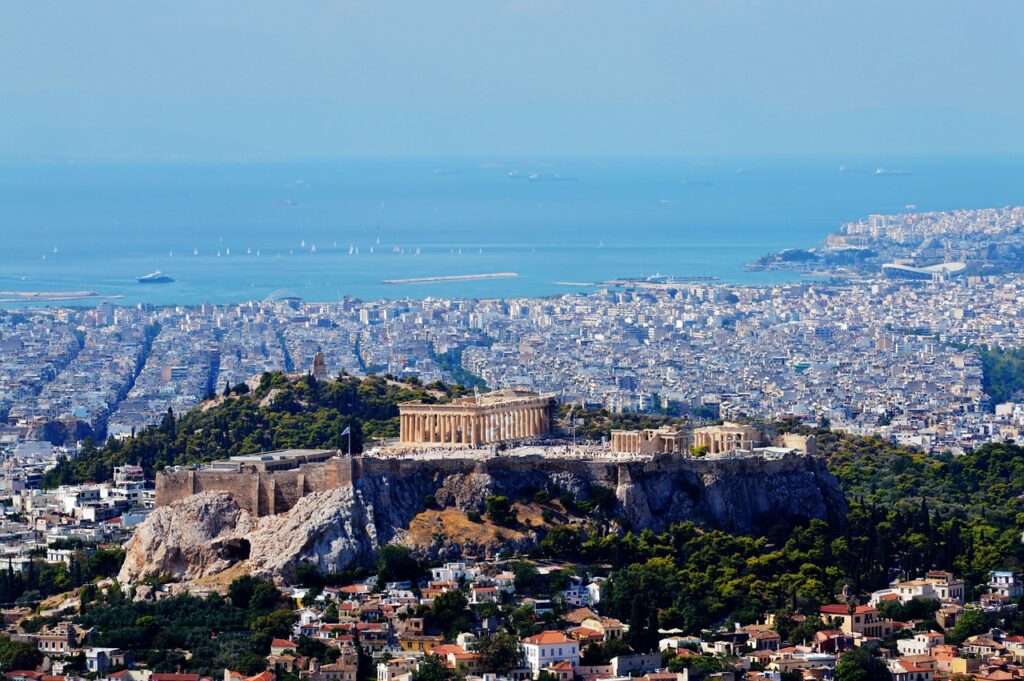 Athens One Star Reviews
Athens is a major European city. As such, it is ever-growing with its population increasing every year. Like most large cities, it has its share of crime and pollution, as well as trash and, especially for Athens, many run-down buildings near tourist areas.
And as more and more tourists visit Athens and, more particularly, the Acropolis, each year, the Greek government along with hotel and restaurant owners, continues to raise prices for what many would consider mediocre at best service.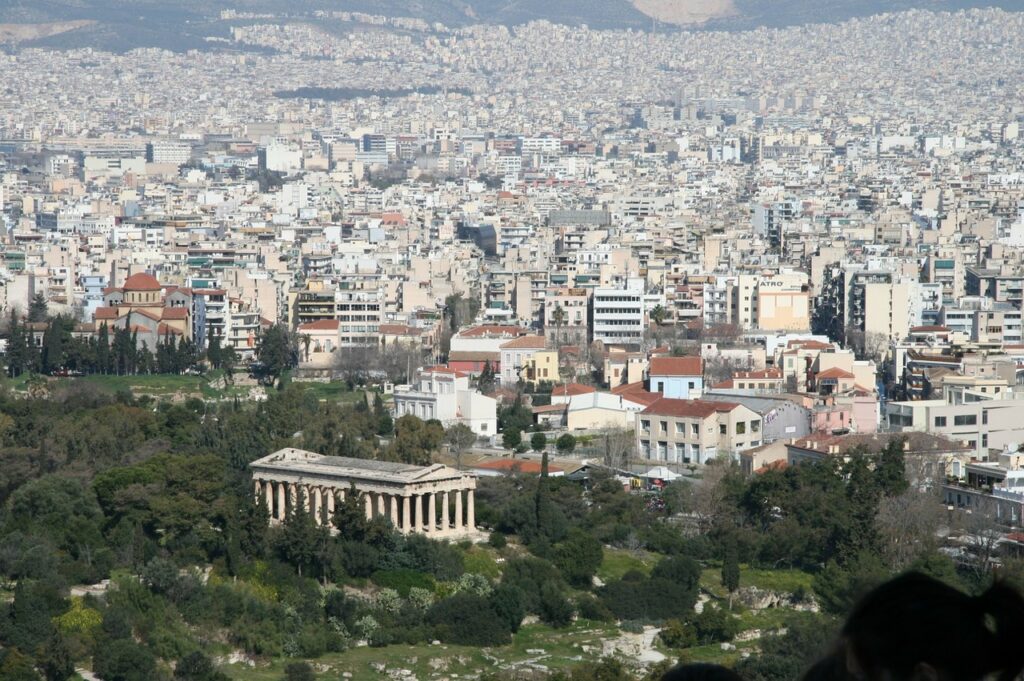 Athens One Star Reviews on Greeka
Greeka is an online booking company for planning trips and vacations to Greece and the Greek islands in the Mediterranean Sea.
There are over 175 reviews of Athens on Greeka – with an average rating of 4.3. Many of the five-star reviews talk about how many great things there are to do and see in the city of Athens.
Below are some of Athens' one star reviews from Greeka:
"The city feels unsafe with people touting and looking at you with a very weird manner."
"The people are not nice to tourists."
"This city is the outright gold medalist for filth, squalor and lawlessness."
"The street corners are full of persons communicating on mobile phones doing drug deals and setting up robberies and other criminal activities."
Athens One Star Reviews on Trip Advisor
The Trip Advisor website for the city of Athens is geared more towards booking hotels, sightseeing tours, restaurants and flights. Reviews are now broken up into food categories (cafes, pizza places, restaurants, etc.), sights and landmarks, hotels and bed/breakfasts.
There are over 300 reviews of the city of Athens on Trip Advisor – with most of the positive reviews raving about the city's history, food and lively entertainment.
The one star reviews tended to be more about the crowded city itself, along with dirt, graffiti and crime.
Below are some of the one star reviews for Athens from Trip Advisor:
"I was shocked and disappointed by Athens. Lots of graffiti everywhere, abandoned buildings, half finished construction sites abandoned, dumped cars everywhere. For a capital city it was a mess."
"This review doesn't even deserve a terrible rating. My wife and I arrived in Athens yesterday and took the Metro/Subway train from airport to Syntagma station. This station by the way is right below Greek Parliament building and embassy row – so there are more cops standing around outside than anywhere else.

Anyway….we arrive at our stop and tried getting our luggage off racks and a bump here and bump there and wallet with all our cash, credit cards, drivers license, etc. were taken from a zipped pant leg pocket.

While we are walking out of the station information area where we gave a statement and cancelled all the c/c's another couple walks in with same story…..and….at local police station where we filed an official report (BTW the local police were very nice) another different couple walks in with another case of exactly the same thing. All at the Syntagma stn..

Information agent at station said this only happens 1 – 2 times in 1 million passengers….I call b/s !! 3 incidents in a half hour at this one station in epidemic! I will never, ever, ever come back to Greece. This is a complete disgrace not to protect visitors when so many police were available right at this station."
"Attention- beware of the taxi drivers in Athens"
"Found this to be a very dirty, rude and sketchy city.
The people aren't to be trusted and it was unsafe.
Fly into the airport, than either head out to Delphi which was great, or to the Acropolis than make your way back to the airport and leave.
We spent three days here before heading to the islands and wish we didn't waste our time."
"Big disappointment! The bad experience started on the very first day of arrival. Before we even arrived at the hotel, a thief had decided that we were going to be his next target. This wasn't an anonymous kind of thing. We saw each other, he knew we could seem him, and he grabbed something out of our bag anyway."

"Athens would be quite a bit more pleasant if there wasn't so much graffiti. Every wall, window, sign, and door had some sort of graffiti on it. This isn't an exaggeration. Exceptions are buildings that are watched 24/7 (hotels, parliament building, etc…) We observed other businesses hiring people to constantly clean the graffiti."
"Just wanted to get away from the heat and masses of people on the streets."
"It was a little tough to get around, and the locals were either not friendly enough, or too friendly."
"Athens – NOT the place to be! When you get there, you can see the Acropolis, but it is surrounded by a big, busy, dirty city and looks completely out of place. It is NOT worth it."
"The people were rude, the streets were polluted with trash on every corner, the buildings were old and obviously had not been taken care of, and there was no trace of the Agean Sea in sight."
"Dragged myself in unbelievable midday heat through the Plaka streets, trying to breathe in the polluted, rancid air. Had lunch in a smart cafe opposite the new museum which was, of course, closed …"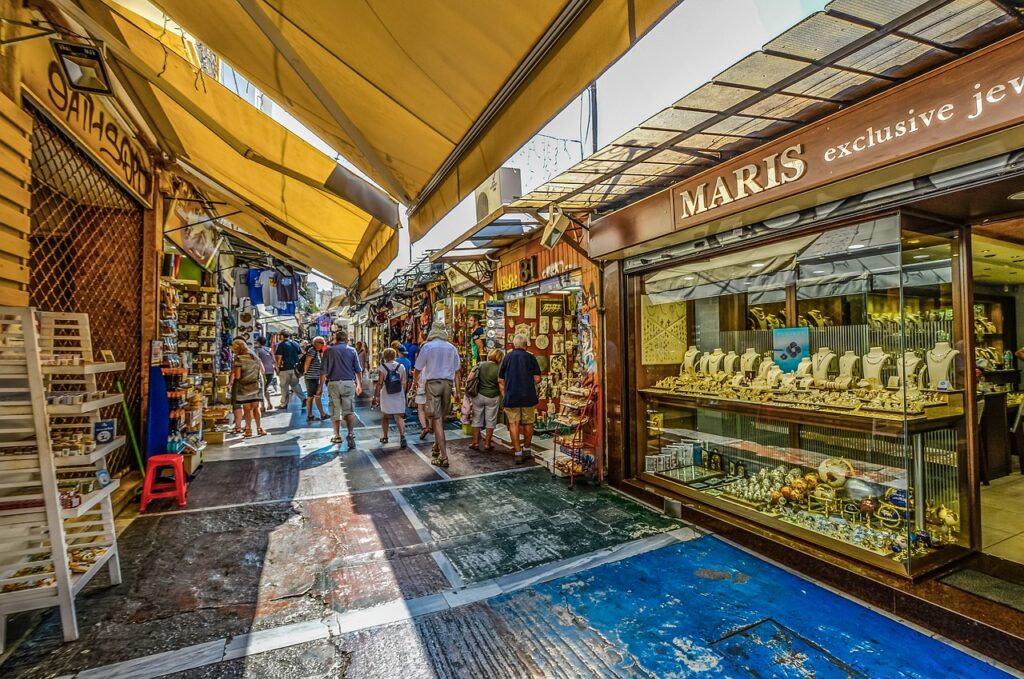 "Worst place for families with little children, CAUTION"
"In entire Athens you will never find a sign warning you from pickpocketers/bag snatchers/people posing to be tourists."
"I really have nothing nice to say about Athens. It was a dirty crowded city with what I felt were unfriendly people. It was not at all what I expected. Without the Acropolis, I see no reason to go there."
"Athens is so not a nice city…I do not recommend anyone going there…so dirty, noisy…nothing really special to do there…very disappointing!"
"In Athens, the people are rude, the city is ugly, expensive and filthy. Couldn't get out of Greece soon enough."
"Athens looks like God vomited millions of dirty white Legos on the shores of the Aegean Sea, and then covered it all with a lovely brown haze of smog. To add to the pleasure you have the packs of dogs (and their "leavings"), piles of trash and grafitti on every reachable surface–really a paradise."
"Be careful walking around–you stand as good a chance of getting hit by a motorbike while standing on the sidewalk as you would standing in the middle of the street."
"The changing of the guard takes place at the Tomb of the Unknown Soldier which is located at the very unattractive Parliament building. I guess they're trying to replicate on a much smaller scale the British tradition, but this is almost laughably silly. You have a couple of soldiers dressed in leotards, kilts (i.e. dresses), caps with long tassles and shoes with big fluffy balls on the toes (add two long ears and I swear you'd have bunny slippers) who do this synchronized, high stepping, ankle twitching, foot dragging "march" as they change places with the soldiers guarding the tomb, who do their own little dance routine as they leave. How's that for striking fear into the hearts of your enemy? If you go (highly NOT recommended) try not to laugh out loud."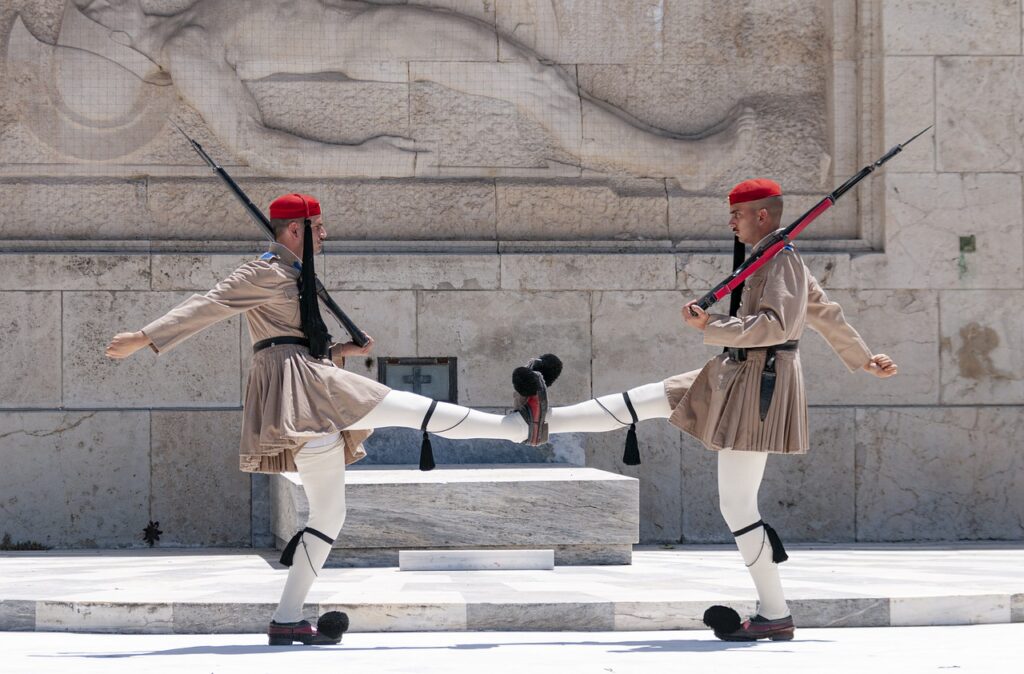 "loud, dirty,rude and chaotic"
"The Romans left Greece in 2 AD and no improvements have been made since. This is more of a middle eastern third world country than european. Loose dogs raom the streets by day and fight by night.
Tourism is thier third largest income and they do not give a damn."
"Avoid Athens at all costs. The city is chaotic, filthy, and a real nightmare especially in the summer."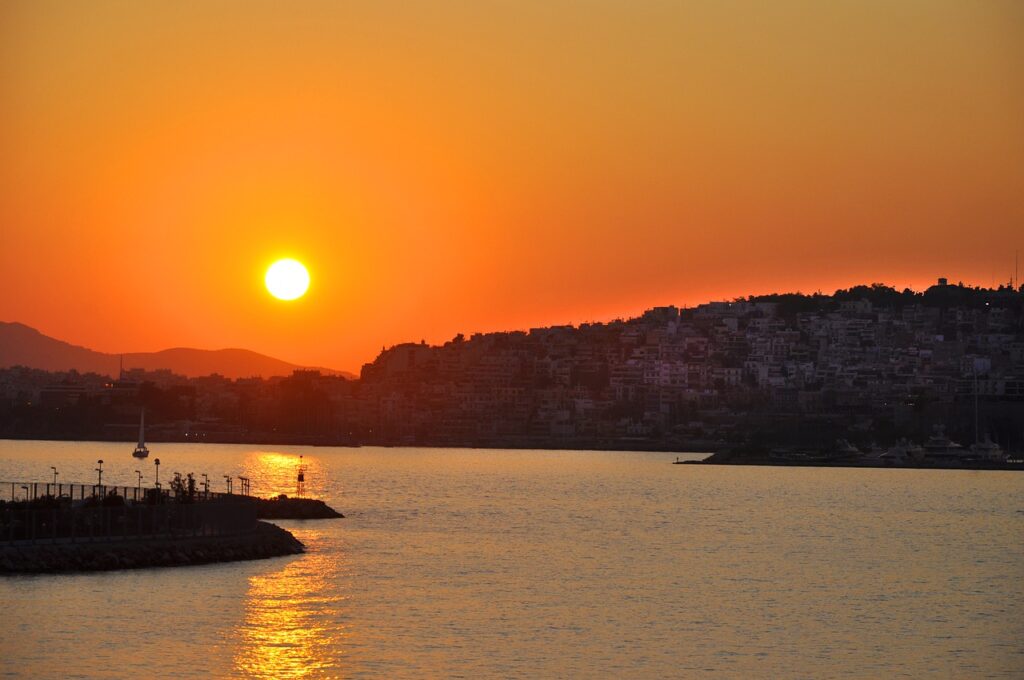 Have you been to the city of Athens?  Are any of the above one-star comments reflective of your experience?  And even if you haven't yet been to Athens, what do you think of these comments?  Please share your thoughts below.
__________________________________________
Please follow and like us: