8 Ways To Get People To Give New Reviews for Your Business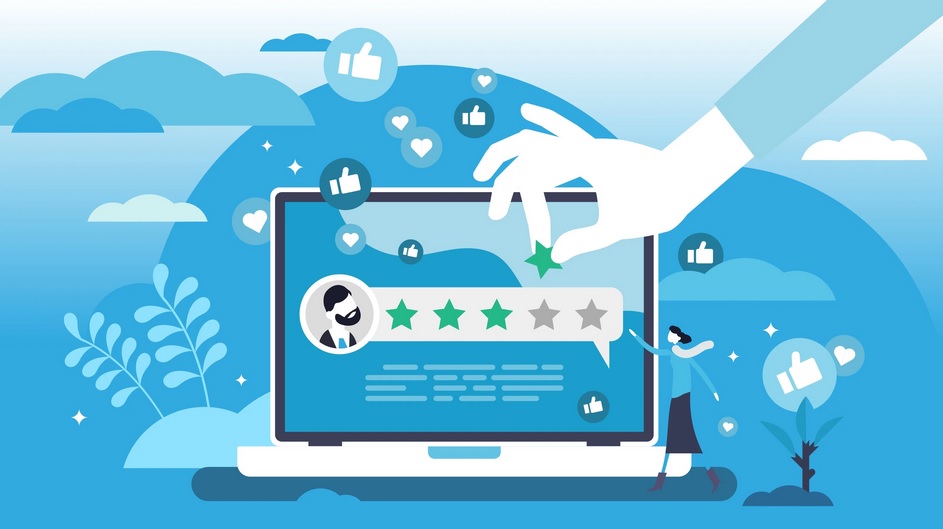 How do you get people to give you a review for your business? Read these tips to get advice on how reviews can help your business grow.
Once most business owners start working on their online reputation management strategy, they quickly learn that business reviews are a great way to gain more customers. The positive impact of how online reviews affect business is what leads companies to ask, "How can I get more reviews?"
Perhaps your reviews are already trickling in and yielding more interest in your company, and you're ready to take it to the next level. Or maybe you're still just in the beginning stages of acquiring reviews and want some insider tips to gain more online reviews so that you can improve your brand awareness faster. Either way, we can help. Keep reading to learn 8 ways you can score more reviews for your business.

8 ways to get more business reviews

1. Send a simple email and ask for a review
Software reviewer Capterra found that email was the easiest way to ask for a review. They said that it shouldn't be complicated or filled with a bunch of graphics. They said,
"Instead, a simple email with a short ask to review our products worked best, and we improved our conversion rate by 12%."
When is the best time to send an email with the ask? According to OptinMonster,
"Tuesday has the highest open rate and click-through rate, as well as being the most popular day to send emails. Weekends were the least popular days to send emails, and they also had the lowest open rates."
They went on to say that if you're going to send your emails on Tuesdays as they recommend, that the best time to send those emails is between 10 a.m. and 2 p.m. They derived this day and time from an analysis of data from several sources including HubSpot, GetResponse, Omnisend and many others.

2. Ask at the time of a purchase/delivery 
The reason it's a good idea to ask for online reviews when a product is delivered or a service is rendered, is because your company is fresh in their mind at the time. After a few days, the hustle and bustle of daily life will inevitably take over and the interaction someone had with your business will fade to the back of their memory, making a review much less likely.

3. Get verified on Google and mark positive reviews as helpful 
This awesome tip comes from AdEspresso, and it's pretty brilliant. Firstly, they recommend getting verified on Google so that your reviews will show up in map searches. Secondly, did you know that you can mark reviews as helpful?
According to AdEspresso, anyone can label their most positive reviews as helpful. They said,
"Not only will this help you prioritise the most positive comments, which will help your business, but it will also show other users that people are actually reading the reviews—and can encourage them to jump in, too."
People like to have their voices heard, and when they have a good experience they are more likely to share it if others are chiming in about you too.

4. Host an event for your loyal customers  
This one is an out of the box idea, but we're living for it for two reasons. Not only is it a fabulous way to stay top of mind with current customers, but it's also perfect for getting your name out there to new prospects as well.
HubSpot said that hosting an in-person event creates a perfect scenario "where customers are more likely to leave positive reviews." They also said that when you ask a customer face to face they will feel a more personable connection with you, and feel more compelled to say yes.

5. Give incentives for leaving reviews 
Think loyalty discounts, free offers, and entries for large prizes. The possibilities for incentives can be customized for what your business already offers, or you could even partner with another business to offer gift cards in exchange for a review.

6. Reply to your current online reviews 
Whether they're positive or negative, you want to reply to every review. This tells your previous customers you care, and often encourages new and current customers to hop on the bandwagon to share their experience as well.
Pro tip: If you have a negative review that you have since rectified, ask the reviewer to follow up with a positive review.

7. Include the ask in your email signature 
Something as simple as "Leave us a review," "We'd love your feedback" or "Tell us what you think" in your email signature with every piece of correspondence is a subtle reminder to your customers that you encourage reviews.
Don't forget to add a link to your business profile to make it easy for them to leave the review. If they have to look for you online, they are less likely to put in the effort.

8. Wow your customers, every time 
The better the service, the better the experience, and the higher the chances are that your customers will be willing to give you positive business reviews. It's important to note that according to Search Engine Journal, Google has started displaying reviews for companies that have as little as one review. Previously, you needed a minimum of five reviews before your company would show up in search results.
That's why it's more important now than ever before that we wow our customers and give them the best experience possible. We want them to be happy so they'll be less likely to write something bad and give a low star rating.
The last thing you want is for a new customer to come upon your business and only see one or two stars. In the event that does happen however, you'll need that many more positive reviews to boost your overall rating.
If you have a good business, keep getting people to give you new reviews and you should see your business grow.
Please follow and like us: