One Star New York City Reviews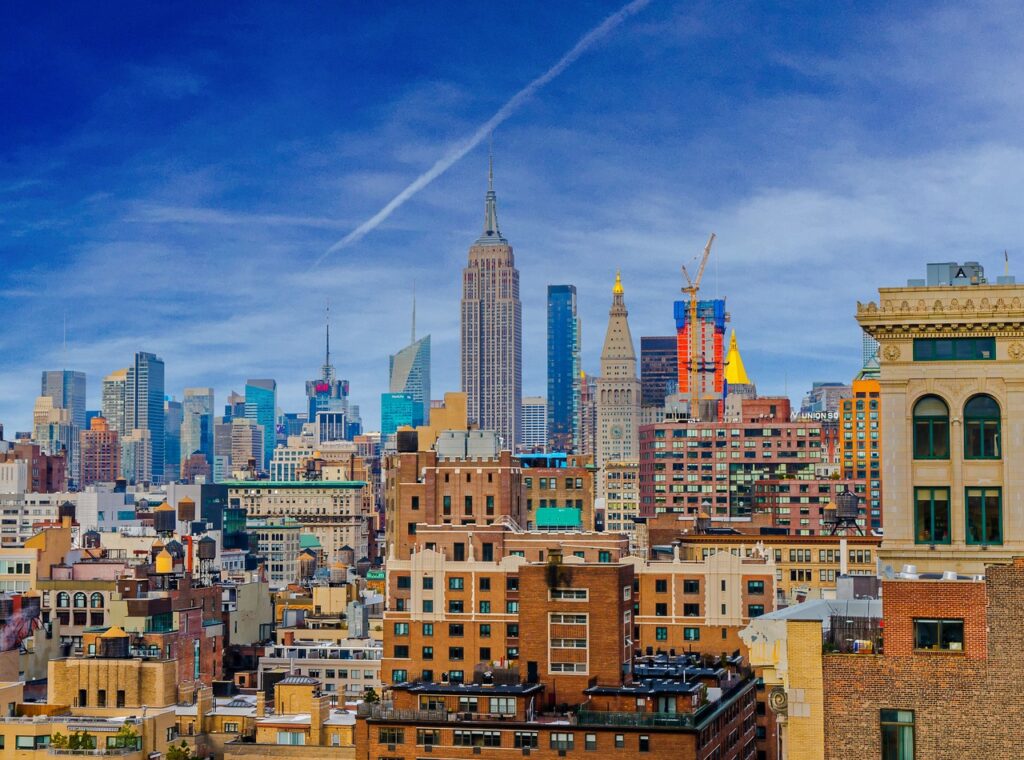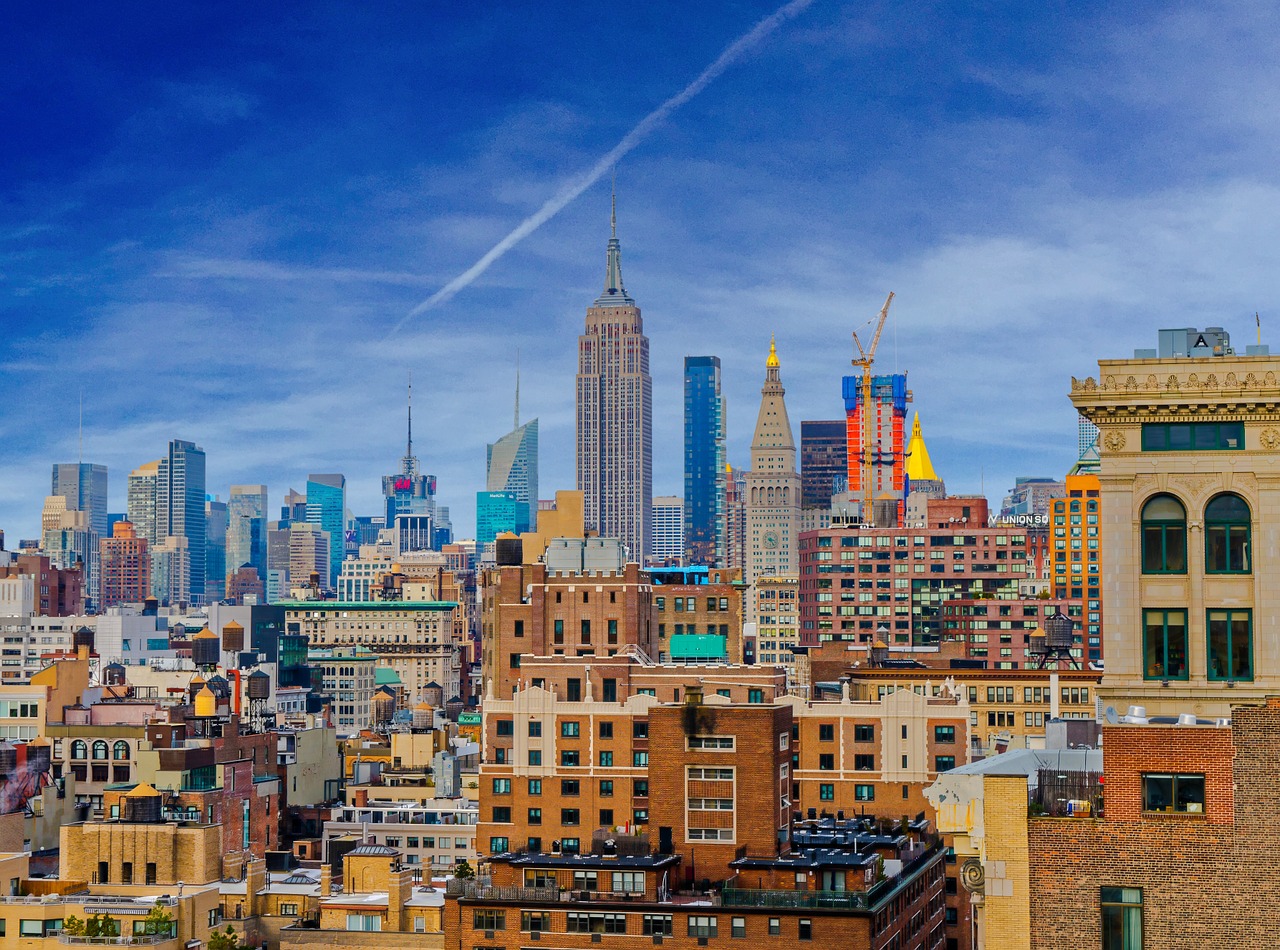 By reading these one-star New York City reviews, you can not only be amused by some people's thoughts about the city, but you may also find yourself better prepared for a visit to this large city.
New York City has a great American history, from its founding by Dutch Republic settlers in 1624 and coming under English control in 1664 through the great influx of immigrants in the late 19th and early 20th centuries, leading to the city's emergence as a global leader in media and finance.
New York has the most people of any city in the United States. It lies at the mouth of the Hudson River in the southeastern part of the state of New York, in the Mid-Atlantic region of the U.S. With a population of over 8 million people, the city's metropolitan area spans not only Manhattan and the other four boroughs (or counties) of New York City, but also northern New Jersey and southwestern Connecticut, altogether with over 20 million people, making it one of the 15 largest metro areas in the world.
New York City is also a center for culture, food, fashion, art, research, and trade. It has one of the largest and most famous skylines on earth, dominated by the iconic Empire State Building and the Statue of Liberty.
However, New York City also has its challenges, mostly due to its large population. From traffic and overcrowding to the high price of just about everything, many people living in or visiting New York always have something to complain about.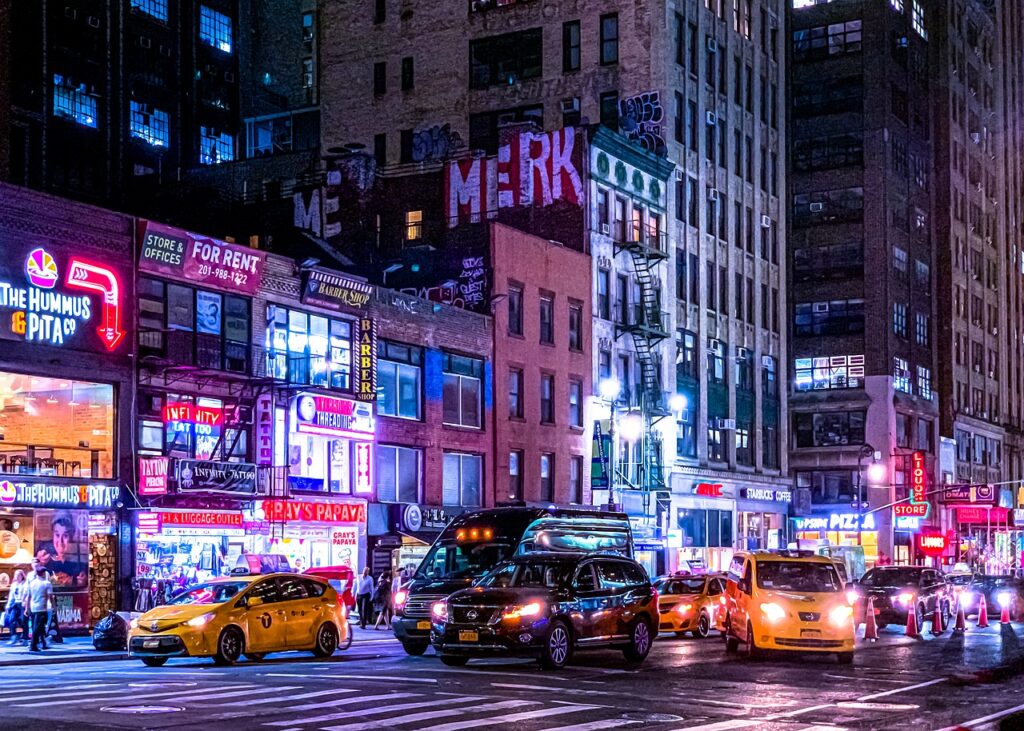 New York City One Star Reviews
There are some great websites to help prepare you for a visit to New York City, including this one from WanderlustingK. By getting good tips for your travels, and reading the one star reviews below, you should be able to better prepare yourself for what to expect when you get to New York City.
Most of the one star reviews of New York City have to do with the number of people everywhere, traffic on the streets with non-stop honking horns, and piles of trash and dirt.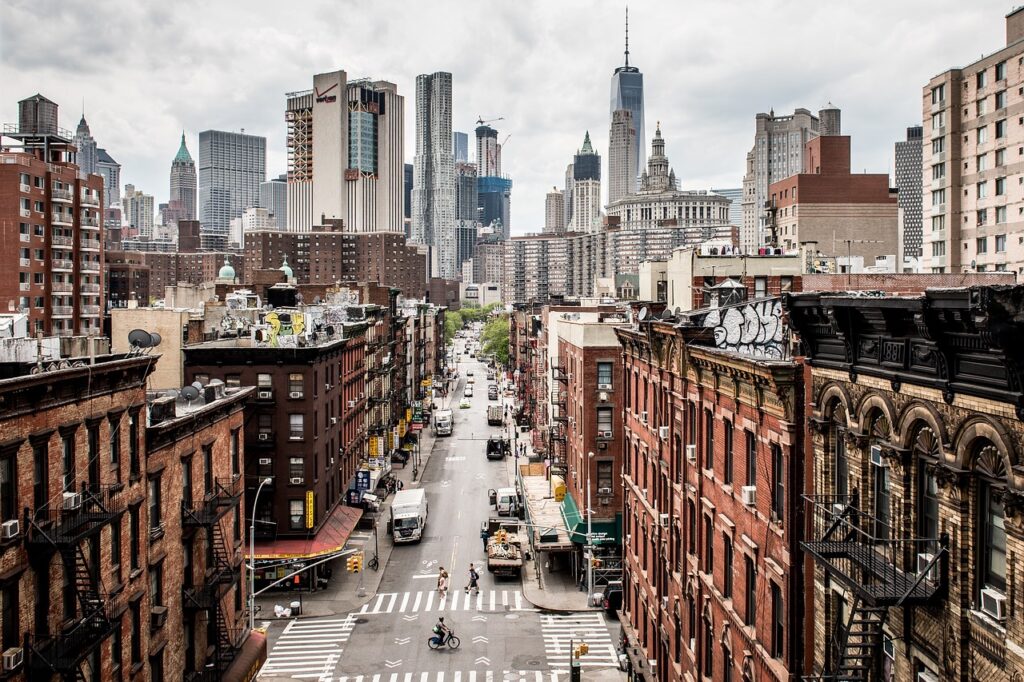 New York City One Star Reviews on Yelp
There are over 200 reviews of New York City on Yelp – with an average rating of 4.5. Many of the best reviews are from people who love the city and keep returning for visit. From seeing plays on Broadway to the Metropolitan Museum of Art, there is something for just about everyone in New York City. Some reviews are also very poetic.
But there are also those whose visit to New York was not so great.
Below are some of New York City's one star reviews from Yelp:
"I honestly don't know whats the big deal with NYC.
"high tech"? "first world"? I don't know if I should laugh or cry."
"New York is super gross. There is trash piled up on the side walks. It smells like piss everywhere. Rats are common to see. All you hear are horns honking and sirens blaring. It's basically an affront to all the senses."
"It sucks and it's overrated. Don't waste your time or money going. You won't have a good time, unless you're an idiot, and even then you'll probably hate it cause it's just that bad."
"Does the actual city HAVE to smell like sewer and trash? I was trying to enjoy the soggy cracker with tomato and cheese (pizza) I got for $3/slice when instead I end up inhaling pure sewer scent. Oh, and trash on the sidewalks. Every. Night."
"New York City is FAR from the best city in the world. Its really a catastrophe; a sore; a hag; a whore. A mound of misshapen excrement–a monument to everything that is cheap, phony, ugly, garish, corrupt, vain and ignorant in mankind. It is a travesty; an absurdity; a fraud. Abhorrent; loud; lazy; grimy; crass; sleazy. Misbegotten."
"Red light cameras, rampant rats and mice, excessive noise in the subways, impossible parking situations, barracudas in Wall Street, lack of green spaces or internal canals to counteract the adverse effects of hurricanes and pervasive aggression.
This city has traditionally been groomed for the rich. Wake up ladies and gentleman. As Pete Hamill once told Charlie Rose (before the idiotic Me Too movement robbed of us of intellectual quality); 'if you do not visit a bad neighborhood, the bad neighborhood will visit you.'"
"The city is noisy, dirty and corrupt. Go to some Manhattan neighborhoods (e.g. close to Union Square) and notice how parking meters charge you FOUR dollars per hour ! How dare you !"
"This city was great. Not anymore. I lived here 17 years. Came back for work. Sorry but it is a cesspool. Filthy streets. Homeless all over. Stores closed everywhere. Wow how it changed."
"Gray sky, gray buildings, gray streets, and unenviable weather. Bad beaches, bad roads, bad attitudes, and overpriced real estate."
"1 star only because I got yelled at by somebody who claimed to be bill clinton but was obviously not bill clinton."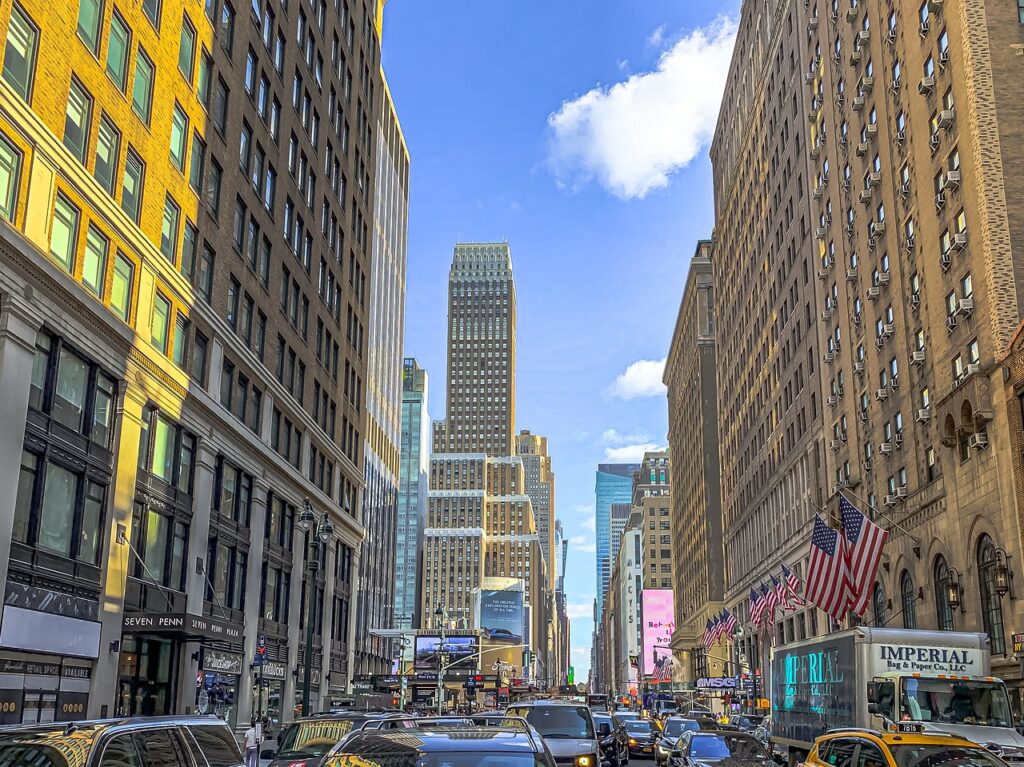 New York City One Star Reviews on Trip Advisor
There are over 4,000,000 reviews of attractions, hotels, tours, etc. for New York City on Trip Advisor. Their website is now divided into "discovering" the city, highlighting individual areas (with their own reviews) such as "Shopping in New York City," "Popular things to do in New York City," "Most photographed places in New York City," "Good for a rainy day in New York City," "Romantic hotels in New York City," "Nightlife in New York City." Since each of these categories has individual places with their own reviews, there are no reviews of the city overall.
But there is a section of the site that reviews the individual neighborhoods of New York City. Below are some of the one star reviews of some of New York City's neighborhoods.
Times Square:
"Understanding the tourists urge to come here as must see, only because nyc does spectacular job marketing this toilet. Do yourselves a favor graciously skip this place. You have many much better things to do places to see. The costumed mascots one of the many annoyances in this area. Aggressively hunt tourists down for photo opps and demand tips for everything."
"Underwhelming. Very disappointed. I expected the crowds, so that was not a surprise. But there's really nothing to it. So many amazing places to see in NYC, by far this was our least favorite place."
"Times Square is beyond disgusting. It's an overcrowded filthy mall with mall stores and mall people. Cars are pointed toward side streets, which makes the traffic confusing and congested in the area. The buildings and signs obscure the sky and the whole place smells. There are also tons of costumed characters, homeless people and opportunists shoving something into your face. It's a toxic corrupt pernicious dump, which reflects the city as a whole."
"On every street corner through Times Square are people working for one of three bus tour companies who will pressure you to take a $30 bus tour ride. No exaggeration, we counted in one afternoon how many harassed us – 64 times we were asked to get on a bus. In addition, there are costumed people EVERYWHERE who try their best to get a picture with you for money. It is crowded enough on the weekend walking through Times Square without having to dodge being harassed."
"Dirty, smelly ridiculously busy to the point you can bearly walk down the street. Overated and just plain pointless nothing to see but large digital adverts and weirdos trying to con you into a photo."
"Too many people! The people trying to get you to take a sightseeing bus tour are everywhere and they are in the way! The people dressed up in filthy dirty costumes trying to get you to take your picture with them, they also need to go. There is no need for that nonsense! It's exhausting trying to walk through Times Square!"
"This place is torture. Morons and slimeballs converge on giant shopping mall from hell. White sneakers tourists please don't think this is NYC !!"
"Go to NYC, they said. It's the best city on Earth, they said. Times Square is incredible, they said.
Incredible it most certainly is. The crowds of almost stationary people, gawking up at flashing neon, dodging honking trucks. Touts trying to thrust leaflets for bus tours, shows etc in your hand. People doing everything they can to separate your bucks from your wallet in what can only be described as a cathedral of consumerism.
I hated it.
NYC hasn't impressed me with the same affection it has so many people I know. It's too noisy, too busy, too smelly & too claustrophobic. Times Square is the epitome of everything I disliked about NYC all tightly compressed into one hellish area."
"Really disappointed. Dirty, smelly, noisy, overcrowded. None of the magic we were hoping for from such an iconic location."
"Hot. Busy. Dirty. Full of scam artists."
"Don't waste your time – too crowded, too many lights, too much! This place gives me a headache."
"No idea what the attraction of this place is. Just a load of electronic adverts and con artists."
"Manhattan has become such a huge tourist trap. I wish it were just honest about it and go full on Vegas. As it is, things like Times Square try to anchor in the arts (shows) but the Broadway shows are being produced anymore as cheap tourist thrills; reboots, drivel, and music and dance sequences we have seen thousands of times before in every mediocre pop musical written. The street buskers can go from almost naked to Disney-esque furries. Everyone wants something, and no one is shy about it. Chain restaurants, irritating crowds, in your face digital neon. If you have seen it once, that's more than enough."
"The biggest tourist trap on the face of the earth! For the sake of your sanity snap your pics and get out as quick as you can. Absolutely horrendous."
"There is nothing there but a bunch of very large electronic signs and a bunch of folks who eventually realize it was a mistake to visit. Really just a mass of people all standing around saying "what the heck is this" to each other."
"Dirty and very over crowded. Lots of advertising, lots of lights… So what??? Can't see what the attraction is…"
"Hardly a 'square' but definitely the most over populated traffic junction / tourist trap anywhere in the western world."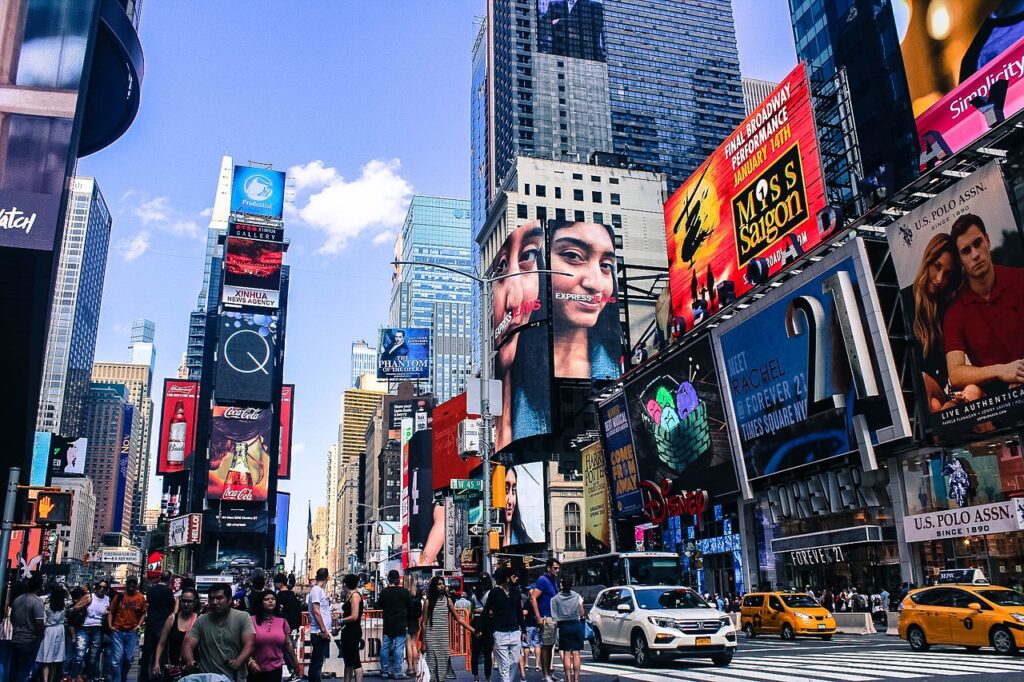 Lower Manhattan:
"well dude, you're in N.Y. and of course you have to visit lower manhatten. but let me tell you one thing, just in case you sit with a cold in your room and are not fit to move, or what ever holds you back from roaming around here: you have not missed one little thing by just sitting there and watching TV. breathe, relax, take your time. there is simply nothing to see but cabs. cabs, tourists, cabs, police, cabs and asphalt. once you checked out soho, the yellow rat bastard or some other weird store, you're basically done. beside more of asphalt and rude taxi drive, there's not much more to see. go home. watch tv. it's fine."
"Lower Manhattan in general is overpriced, small, crowded with much of it lacking the authenticity that made it a great immigrant melting pot."
Upper West Side:
"Below 96th street is too gentrified. It resembles a gigantic shopping mall. Seems that every other shop is a bank, drug store, cell phone store or nail salon. No character any longer."
Greenwich Village:
"Awful! We went to find a nice restaurant for lunch after touring the 911 Museum. We were overwhelmed with stench as we departed our cab. The smell followed us down every lane and sideroad. It totally killed our appetite. Got a cab and went back to our hotel."
"This area of town is still busy with traffic, but the life line of excitement is gone, it's dried up since Brooklyn became the new Mecca for the young and exciting crowd.
Washington Square Park is now gated and clean, it has gone through several landscape plans and looks more every year like the garden of a well kept insane asylum in Switzerland."
"Once the center of NYC counterculture, now this area is a yuppie haven… as well as a weird mixture of people, too easily impressed by anything that NYC has to offer. A perfect example of modern nothingness celebrated as 'culture.'"
SoHo:
"Way over sold. Way over priced. Crowed with tourists. And like the rest of NYC, dirty and can smell. There are better ways to use your time."
"I had not been int SoHo in years. I was stunned at the changes that have occurred. There is hardly an art gallery left. Nearly all of what once were galleries have been taken over by high end luxury retailers. Where art once ruled, now its Tiffany, Prada, Louis Vuitton and the like."
"Soho used to be the center for artists to live and work in the large loft spaces that it is known for. Now rather than finding a quirky piece of art, you're more likely to get run downby a speeding masserati or some out of control nanny with a giant pram on the pavement. Avoid unless your a hedge fund manager with a large second garicious home in the Hamptons."
"Listed in all guides as a must see part of town, expectations were not met. Narrow streets and many small stores without a unifying element were not what I expected."
"Once upon a time Soho had a great art community, it was vibrant with galleries and artist's studios and had some good restaurants, in the 90's it was overrun by a commercial tidal wave that makes any Mid-Western Mall pretty and peaceful by comparison. It is now by far the tackiest, loudest, most overcrowded section in the city… The restaurants are always crowded,overpriced, louder than the streets and full of plastic surgery patients. It is the one place in NY to check up on whatever REAL, undiluted trash with big pretensions is up to, wether native or imported."
"I went to SoHo during my Christmas trip to NYC and I must say it's really Overrated."
"This is the least attractive part of NYC, in my opinion. A disgusting infestation of emptiness on every level."
Upper East Side:
"The worst part of Manhattan."
"An absolutely miserable experience in all aspects; dining, working, socialize, activities. You name it the UES comes up short."
"Nothing to see. I don't know what to recommend you couldn't find anywhere else."
"To me … these buildings so coveted look like old-style schools or mental hospitals."
"high incidence of rats crawling around and post-collegiate madness on "party nites". pass…."
Park Avenue:
"Park Avenue is one of the most uninteresting avenues in all of NYC; it is little more than one overpriced, doorman building after another, all reeking with the overwrought wealth that this area of the city is known for. I have been in this area many times, and have to walk blocks to find anything resembling a restaurant — and my pace invariably quickens as I am assailed by the eerily quiet, snobbish atmosphere of this area."
Wall Street:
"This one gets 1/5 not because it's a bad neighbourhood or uninteresting but because of the absolute scandal and scum that resides here.
The whole world economy was crashed on this very street, and us, the mugs, the tax payer, bailed out the biggest cartel in the history of civilisation with trillions of dollars of tax payers money!"
"Its a street with a bull, with big balls We actually nearly walked past it as is so much smaller than we realized."
"Crowded with people and you won't be able to take a photo. Get a photo from the web and tag your face on might be even better. LOL!"
"The epitome of greed. It is not worth watching the suits walk the street who do not truly do anything to support humanity."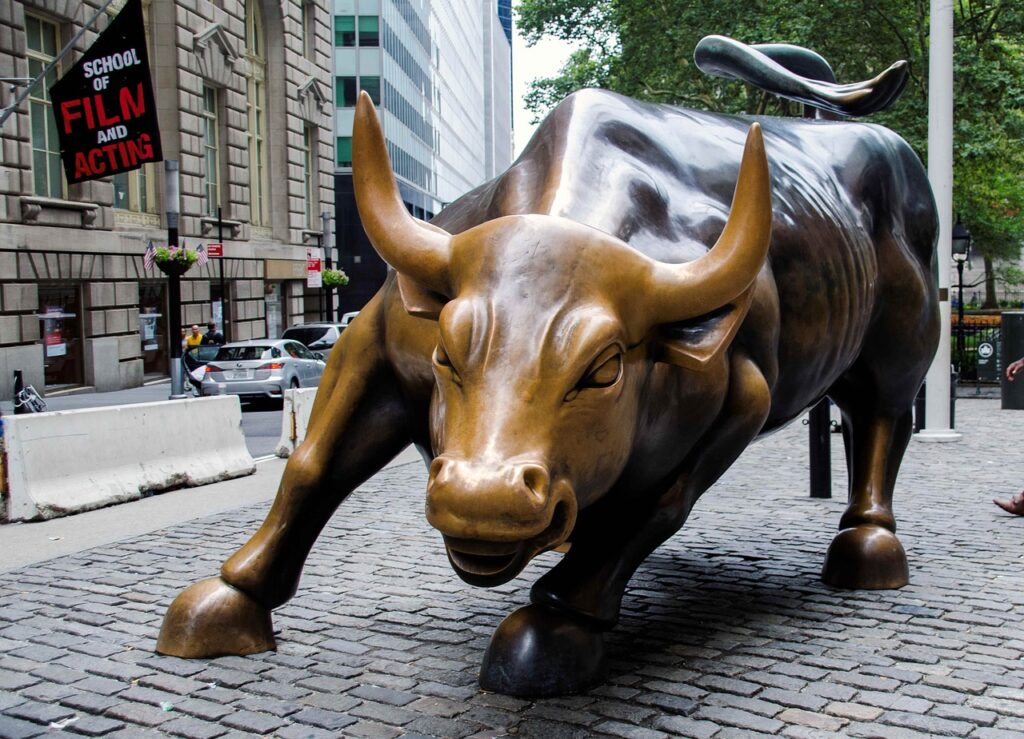 Little Italy:
"I'm italian. And I did not appreciate Little Italy. a tourist trap. The restaurants seem to me all places where the Italian tradition has been lost. Waiters obviously not Italian Americans insistently invite people to sit at the tables. Even shopping is not the best. Every shop falls into the cliché of Italy."
"It is basically a remnant of what it could or once was. It is basically a tourist trap spot for bad food and bad souvenirs. If you look at these restaurants they have people begging you to stop in."
"This place tries to rip off tourists, so please beware and check the bill. I would avoid like the plague, nasty people and total blaggers."
"This is a tourist trap if there ever was one! From the jokes of push boys trying to herd people into restaurants, to the rediculous prices. Avoid!"
"Overrated, small, tourist trap! Pass on it..the food is typical tourist food. High price and low quality!"
"Tacky and cringe worthy. 5 blocks of the same things over and over- restaurants and junk stores. Overcrowded with tourists and just simply a boring place to go."
"The Italian Americans have obviously moved on to better pastures as this place seems to be getting swallowed up by Chinatown. There were a few Italian restaurants still operating amongst the many Chinese shops and restaurants that are taking over."
Chinatown:
"dirty awkward place nothing to be seen at all nothing to be bought, all low quality bad food bad smell nothing special or important or not be missed."
"If your looking Fake Handbags or Watches this is where you will find them
Dont worry about trying to find where there sold just walk around and they will find you and ask you!!
Apart from this its all the same stuff – restaurants and trinket shops and dirty smelly streets
So unless your in the area or looking something in particular then really dont bother."
"Hated it!
A smelly, dirty, uninviting place that I couldn't wait to leave."
"It is a muddle of crowds, streetsellers selling dodgy fakes, shops full of tatt and a smell of cannabis…. you can not walk a yard without being accosted by someone trying to sell you fake handbags, watches or clothes. I felt very unsafe. Enough said."
"Horrible place. Overrun with garbage bags and horrendous smells.
You will be constantly approached by old Chinese women pestering you to buy "Rolex" or Louis Vuitton. Just walk past them and ignore.
The locals don't seem to get the concept of bins, and just throw chicken bones, wrappers, peels etc onto the street and pavement.
There is nothing endearing I can think of to put in this review.
It's no great surprise that the area is crawling with rats.
Not even worth a brief visit if you're a tourist."
"The streets smell of rotting food and the sidewalks are often filled with uncollected garbage. Though many tourists like this area, I don't, let alone finding a decent clean Chinese Restaurant. So I say, stay away."
"Whilst visiting NYC we thought we would take a stroll through Chinatown. I don't know what I was expecting really but it was filthy and rundown. The thought of eating here filled us with dread so we kept walking."
"Everyone is extremely rude. The people try to sell you fake stuff at such a high price. You go into a store and get followed by the workers. I would never go back."
"The most disappointing thing is the constant constant constant hassling from mainly women asking me if I wanted to buy fake watches or handbags. At first you politely refuse but by the time you've been hassled 20 times in less than one block you feel irritated. It's such a shame. I could have bought something from one of the store holders but you get so put off by their constant hassling that you just have to get out of there."
"Chinatown smells horrible. As soon as you get off of the subway it smells disgusting like rotting fish. It is also dirty and full of people haggling you. Not a place worth visiting."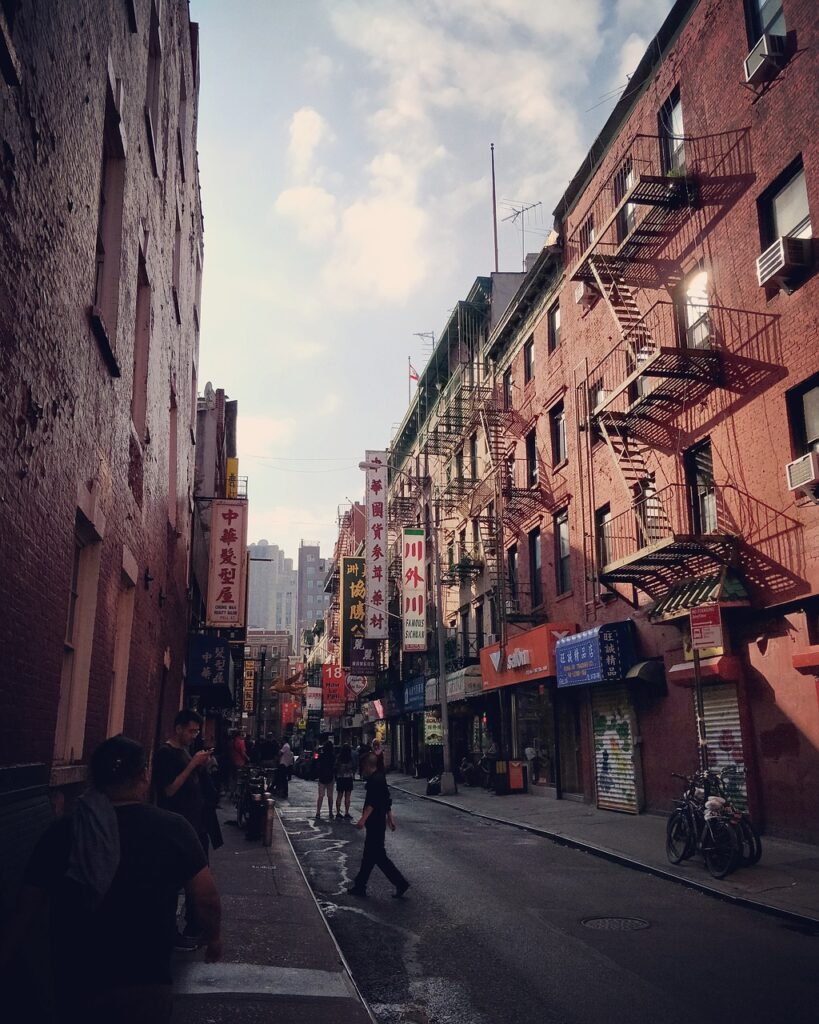 Chelsea:
"Visited the markets on a Sunday… well I can honestly say I won't rush back. Shops over priced, no seating, everyone crowded into one walkway… Not an enjoyable day."
Meatpacking District:
"It's a hellish place now. Most of the meat packing companies have been pushed out and into the Bronx, and building codes have been twisted to allow for enormous new office buildings hotels, and SOHO-like boutiques.
RIP, Meatpacking District."
Union Square:
"To me, this is a sty of crass commercialism (the blocks surrounding the park, that is), and a pervading sense of urban decay. The congestion is also almost always overbearing, bringing the anonymity of the city to ever-increasing levels."
"this place has become downtown times square; hordes of people – awful. retail mall stores of little interest. At dusk u can watch the dogs chase the shocking number of rats that have infested the lawn areas of the park."
Harlem:
"Going to or through Harlem is placing yourself and your to unnecessary risks."
"tried to get into a church. I was told I wasn't allowed in, can you imagine, not allowed. Some thug, yes I said thug, said to another "I'll take care of her", not me but another woman that they wouldn't let in. Not very religious and I'm not a religious person. That was it for me, as the tour groups were paraded into the church like cattle and gave their "donations" and were hurried out another group was herded in. They should be ashamed of themselves!!"
"This place is so dirty and dangerous … even the train station in harlem are a mess no body pays their fare most people just jump the turnstile or sidle thru believe me there are much better places to see …dont dare go there at night."
Overall New York City:
"Heavy traffic in BIG city. Rude drivers. Move as fast as you can when the traffic light turns green, otherwise drivers behind would honk the horns like crazy! Be more careful when you are parking, because there are many restrictions ,e.g. resident only, 2 hr limit."
Have you been to New York City?  Are any of the above one-star comments reflective of your experience?  And even if you haven't yet been to New York, what do you think of these comments?  Please share your thoughts below.
___________________________________________
Please follow and like us: