Should You Respond to Online Reviews of Your Business?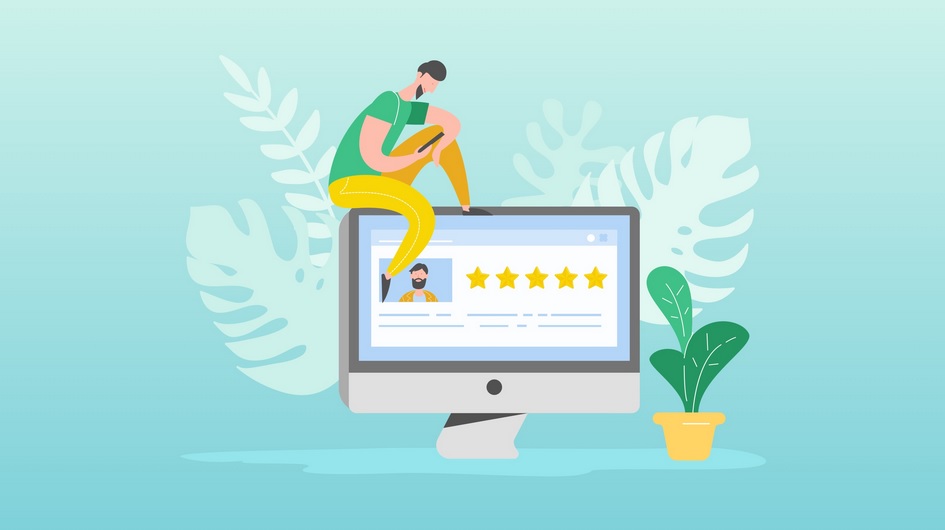 When someone leaves a review for your business, good or bad, should you respond to that online review?
You know you need to pay attention to customer reviews, but what should you do with them once they start coming in? This is a common question that business owners ask because brand reputation management can feel overwhelming at times. We get it, and we want to help. With that in mind, here are some do's and don'ts to consider when it comes to your online business reviews.
| | |
| --- | --- |
| Do | Don't |
– Do read all of your reviews.
– Don't focus on just the positive ones.
– Do ask your customers that have left bad reviews about you what you can do to rectify the situation.
– Don't wait for the problems to sort themselves out.
One business, "We Buy Cars," is a great example of using both positive and negative reviews to propel a business forward. The important thing to note is that they used their business reviews and complaints to improve their business.
Take for example part of one of their reviews that came in:
"After reading all the negative comments I was skeptical about using WeBuyCars but as I am moving overseas and needed to sell my car with still having a small settlement I thought using a dealer would be easier…" – Kelly
At first blush, this can be intimidating. If your business is getting negative reviews, you might just want to bury your head in the sand and pretend like nothing is happening. Unfortunately, ignoring bad reviews won't make them go away, and it tells your customers that you don't care.
An interesting thing happened for We Buy Cars when they started responding to the negative reviews though. They were able to make changes that made their customers happy, and even encouraged skeptical folks like the reviewers to try them anyway.
Take a look at another part of that same review Kelly left for that business:
"I must say I was blown away by the service and would recommend Hein from WeBuyCars to anyone selling their car."
How amazing is that? If We Buy Cars had not paid attention to their negative reviews, skeptical Kelly may not have had the chance to be wowed by the company, and they would have missed out on the revenue from her.
– Do collect your positive reviews.
– Don't forget to respond to those positive reviews.
– Do put your reviews front and centre on your website.
– Don't hide your reviews on obscure pages that will never be seen.
A good online reputation management strategy is about more than just receiving positive reviews. It's about responding to them as well. Thank your customers for taking the time to leave a review. People want to be acknowledged.
Why collect positive reviews?
One business, King Price Insurance, collects their reviews to have wonderful testimonies on their website. Imagine a potential client visiting your website and seeing glowing reviews of your business. Odds are, it will encourage them to work with you, and you'll be more likely to close a sale.
For example, this review by Susan who said:
"Other companies over promise and under deliver. Not the king!!!"
Your website needs testimonials like this as social proof that your company is exactly what your prospects are looking for. King Price Insurance displays testimonials on its website's home page, so as the potential customer is reading all about the company they will inevitably stumble upon all the good things their past clients have said.
Don't want your reviews taking up a bunch of space on your website's homepage? No problem. But, because people are already looking for your reviews, it's a good idea to make sure it's somewhere that a prospect can find them easily. For example, you could link to them on your homepage, or display them on your company's "about page".
– Do start collecting and responding to your reviews now.
– Don't wait to leverage your reviews for more business.
It's no secret that every business is looking for an edge on their competition. If you want to be the go-to choice in your industry, you need to spread awareness of your brand and show people that you're trustworthy. Customer reviews are a great way to do just that. That's why if you're not collecting and responding to your online reviews, you need to start now.
Those positive reviews can be transformed into social media posts that get the word out about your company. The negative reviews give you a prime opportunity to take a bad situation and turn it into a positive one – and you might even earn a loyal customer for life in the process.
Please follow and like us: