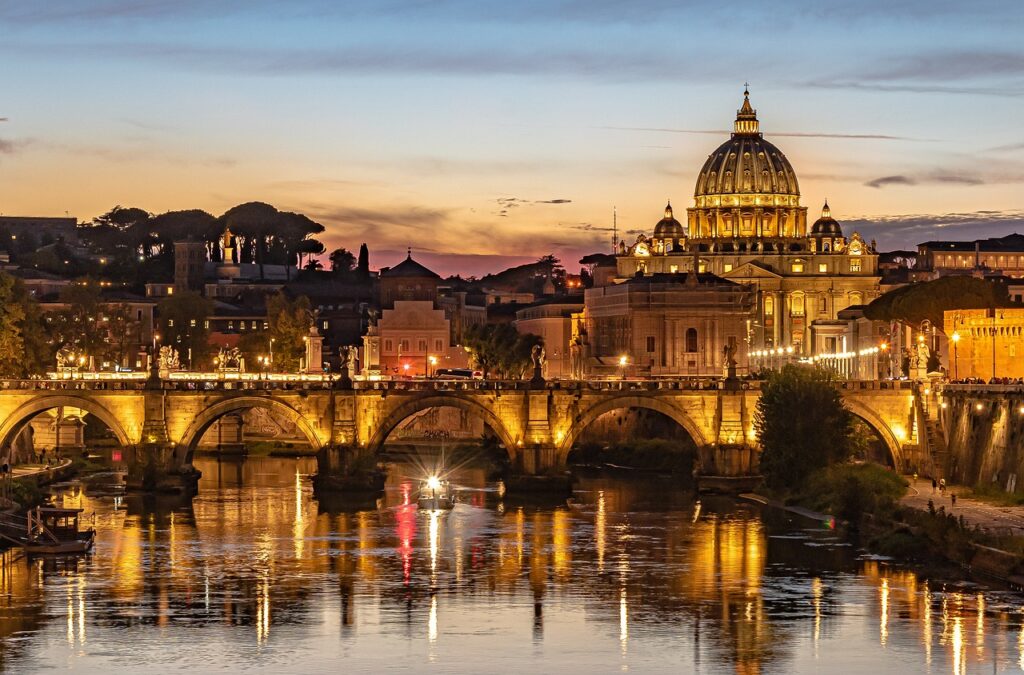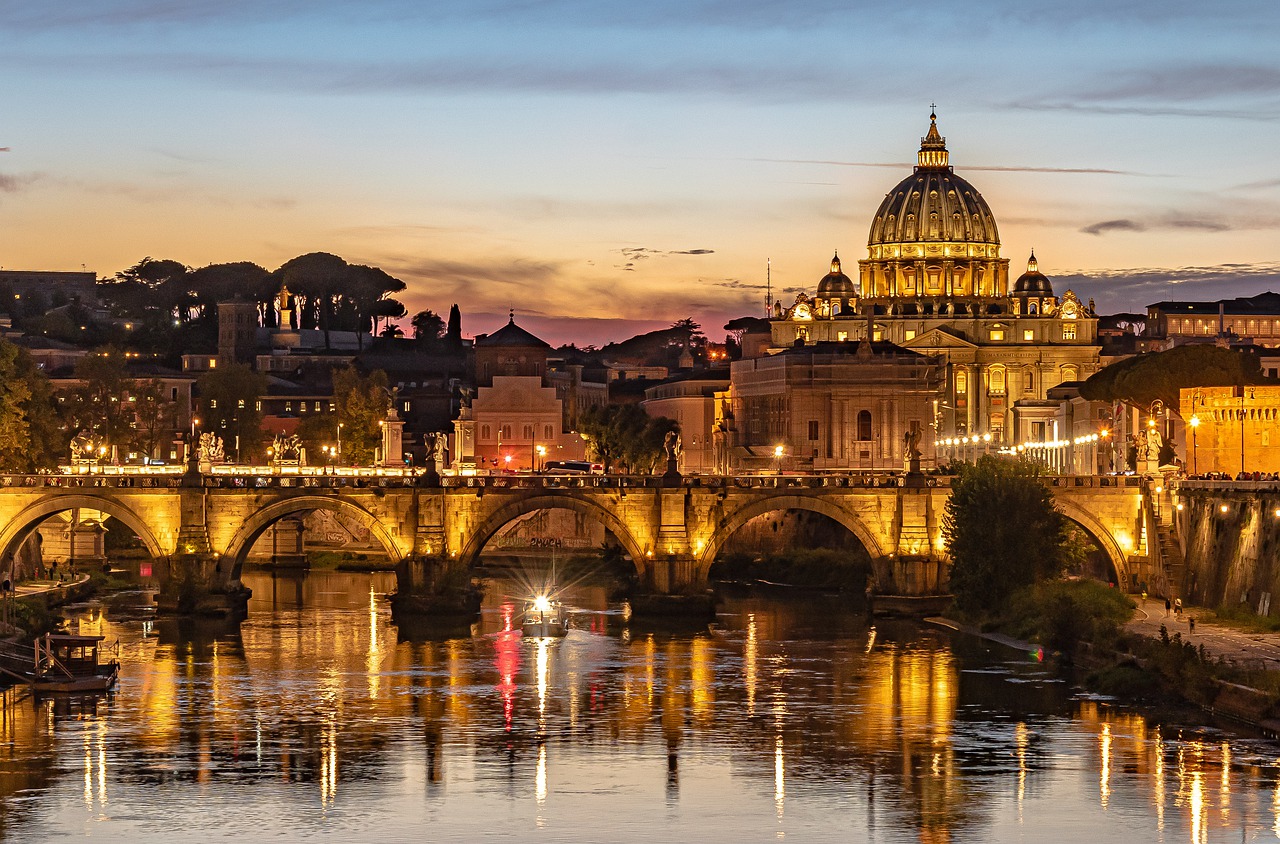 One-star Rome reviews can be helpful when planning a trip to Italy. Although a visit to Rome may not seem to be any different than visiting any other European city, it is important to understand the large size of the city and some of the challenges at the top tourist destinations.
The city of Rome was the capital city of the civilization of Ancient Rome. It is located near the west coast of central Italy. Today, Rome is the capital of the country of Italy.
Monumental buildings such as the Colosseum are reminiscent of the era when emperors like Nero and Trajan ruled the Roman Empire.
But today's Rome owes much of its attractiveness to the Renaissance period when new squares such as the Piazza del Campidoglio were created and new buildings were constructed including the world's largest church, the Saint Peter's Basilica.
With wonderful palaces, thousand-year-old churches, grand Romantic ruins, opulent monuments, ornate statues and graceful fountains, Rome has an immensely rich historical heritage and cosmopolitan atmosphere, making it one of Europe's and the world's most visited, famous, influential and beautiful capitals. Today, Rome has a growing nightlife scene and is also seen as a shopping heaven, being regarded as one of the fashion capitals of the world.
With so many sights and things to do, Rome can truly be classified a "global city".
However, that also means that there are a lot of people who visit the city every year. Reviews of Rome continually talk about the crowds, especially around any of the popular tourist sites.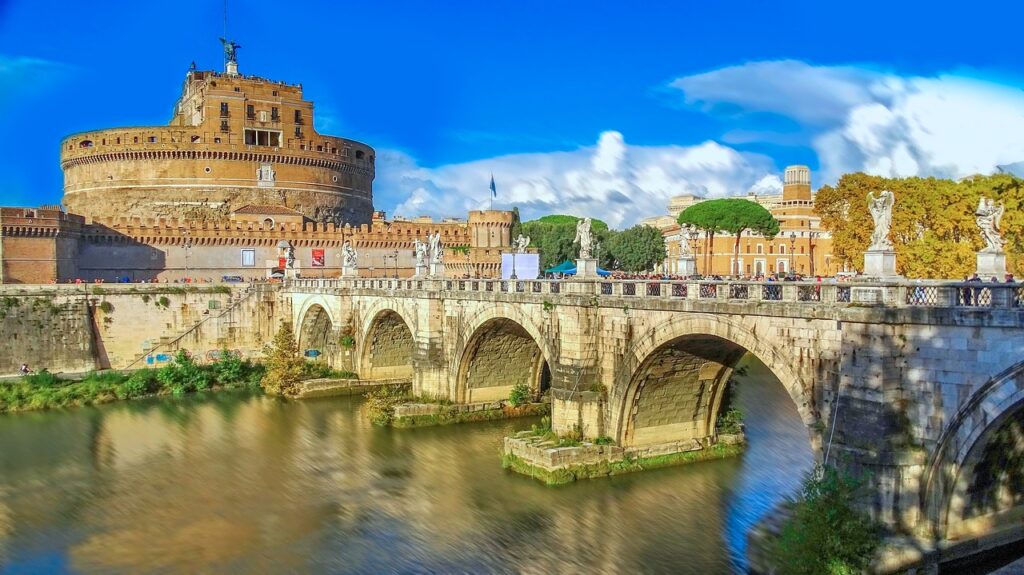 Rome One Star Reviews
There are some great websites to help prepare you for a visit to Rome, including this one from Full Suitcase. By getting good tips for your travels, and reading the one star reviews below, you should be able to better prepare yourself for what to expect when you get there.
Many of the reviews of Rome are more about the Colosseum. We covered this in a separate post, located here: Colosseum One Star Reviews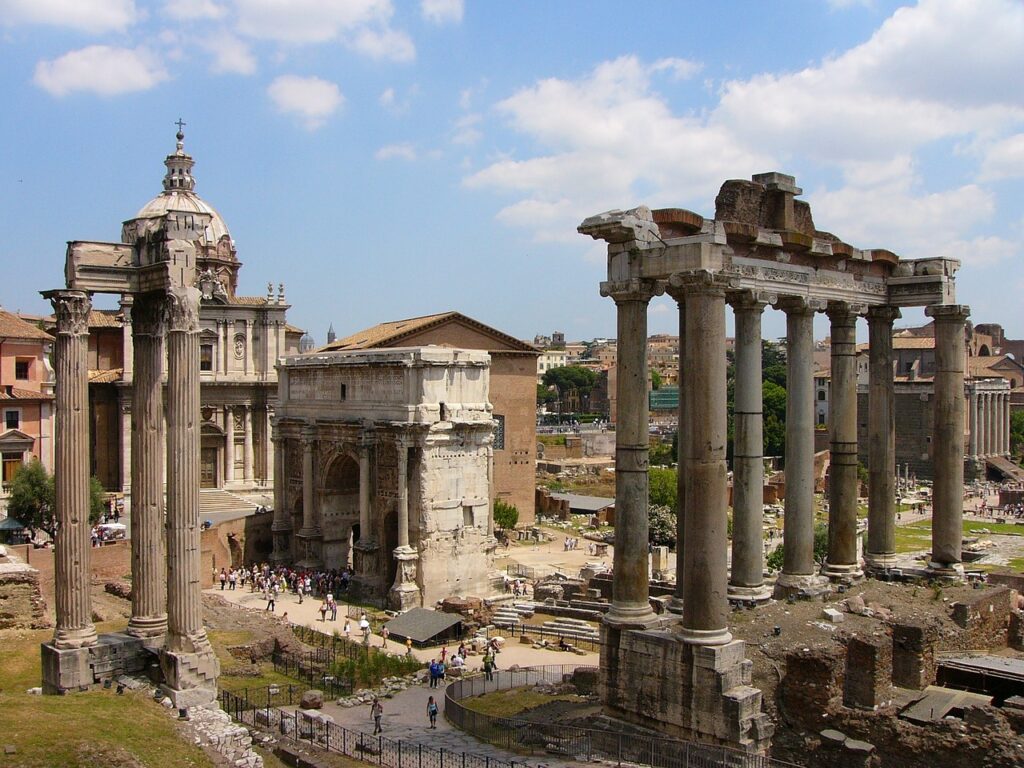 Rome One Star Reviews on Facebook
Facebook has reviews for cities and destinations if they are set up by that place. For Rome, Italy, a Facebook page has been created here.
There are over 10,000 reviews of Rome on Facebook – with an average rating of 4.7. Many of the best reviews talk about what an amazing city Rome is and all of it's history. But for some, other experiences or the crowds or litter overshadow the great time that can be had.
Below are some of Rome's one star reviews (or "not recommended" comments) from Facebook:
"Although historically important the crowds are now so great that it has become chaotic and poor value."
"Streets are severely littered and stink of urine and rotting rubbish.
The Vatican tour including Sistine Chapel is a cattle market. You get pushed through without any serious time to admire things."
"The elderly standing on buses and young people sitting , really badly polite no way to have an information without having jokes even coming from the police or bus drivers and yet I came to spend my money! , screams all the time, no hello or thank you, really disappointed with my holidays!!!!!!!"
"Too dirty too much trash on the roads."
"Too many people… with little education.. Dirty… heavy atmosphere…"
"They are nothing friendly and neither are they to serve help when asked, both for information and for guidance. Another thing I don't recommend is for the prices so high it has, in food, drinks, etc.."
"Not family friendly! Stroller doesn't fit in the local train and elevator. Apartments mostly awful with high prices. Elevators in subway out of service and you need to carry strollers on stairs by yourself! People who have health issues and handicap are not respected on public transport as well as people with small kids. Horrible place to visit with small kids or for people with disabilities !"
"I didn't see why recommend it?"
"It is a very dirty city. lots of graffiti. pick pocketers."
"Way too expensive to visit Vatican City."
"The problem of Rome is not its story but its degradation."
"Garbage everywhere, rude shop owners, and very high prices in restaurants… especially on drinks."
"Shot hole, bring some rodent food, garbage every where the metro is well, and if you are lucky you may see a public bus spontaneously burst into flames. Oh and let's not forget the beggars and pickpockets crawling around Termi and other popular locations !!!"
"As a city, horrible, dirty and poorly cared, you take away the monuments and it would be a bad neighborhood of any middle city in the world The Italians, in general and without generalization, rather poorly educated, rude and little given to quality service."
"Some people ask for taking photo and need me pay them eur 20 for 2 photos and not allow me to go if I don't pay."
"Too many thieves and swindlers. They are disturbing the tourist everywhere. The public order and security in Roma could called disaster! Anyway, Roma is a dangerous place to visit!"
"Some places become a little too touristic but the city is beautiful."
"Transit a disaster. Everything works to the screams and disorganized. Dirty. The same monuments are with trash. Restaurants are expensive regarding the rest of Europe."
"It's a lot of nice to see of attractions, but I don't think I'm going back to Rome."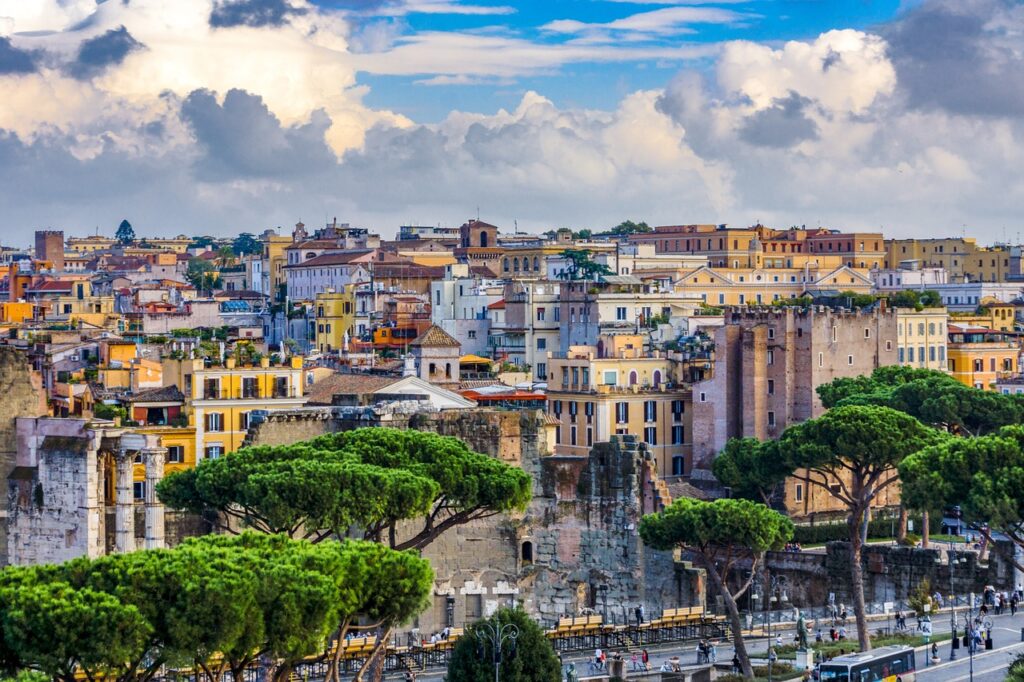 Rome One Star Reviews on Trip Advisor
The Trip Advisor website for the city of Rome is geared more towards booking hotels, sightseeing tours, restaurants and flights. Reviews are now broken up into categories for tours, shopping, attractions, hotels and other bookings and can be searched by category or location.
There are over 5,000,000 reviews of attractions, hotels, tours, etc. on Trip Advisor. A majority of the positive reviews discuss the city's culture and beauty with many interesting tourist sites.
The one star reviews mostly complain about the challenges of crowds at the tourist sites.
Below are some of the one star reviews for Rome from Trip Advisor:
"The Ancient Romans were people of great ingenuity. Their Italian descendants however, should be ashamed of how they're treating their legacy."
"Not a place to go if you are not street wise….My visit was totally ruined by all the street sellers following us around, only taking the third NO for an answer. They even come into the restaurants . Dont take any money/credit cards out with you and ladies keep your bags closed and infront of you, not over your shoulders. Be aware of anyone standing close to you, especially kids….Dont let yourself become a target for pickpockets."
"The place is literally awful. Overpriced full of tourists traps. Constantly harassed by migrant street sellers along with a so called Kenyan I have just become a father who forceably put bracelets on my children and then threatened me when I told him to go away. The police are useless and let it all happen. You could not pay me to go back."
"I can't even begin to express my disgust at the money grabbing of one of the most affluent countries in the world."
"I guess I learned that Roman construction was good but not good enough to last 1000 years. Today you can see a bunch of pieces of stuff some of it sitting on older stuff and try to imagine how it looked at various times of construction and repairs."
"Don't ever let Italians organize and run any big sites/events is what I've learned from visiting this place.
Long queues (open more ticket offices and more gates), lack of shade in the queues, lack of toilets, lack of signs, not enough security gates, lazy and rude staff at the gates…"
"Rome is a hot, nasty mess. The city gets millions of visitors a year and they don't have enough sense to put a toilet or two around their money making attractions. I guess they figure they can make more money fining tourists when they catch them whizzing behind a tree."
"Amazing? Yes. Spectacular? Yes. Historically significant? Yes. However…all that wealth surrounded by the poorest people begging in the streets."
"Such a shame as it is a beautiful place, however from the second you get working half a mile of the place you are incessantly hounded by aggressive ticket sellers who won't take no for an answer, and continue to follow you when you've said no ten times. In between the ticket touts to fill in the rest of the time you have people approach you non stop to sell you selfie sticks and bottles of water that I'm not even sure were sealed.
Mobbed by people from start to finish and genuinely felt harassed. Could not wait to get out of there."
"The so-called "amazing, beautiful buildings" in Rome can be visited in 1 day. You do not need to spend more than 2 days max visiting the City unless you're obsessed with Archaeology, walking, climbing steps and eating lots of pizza, pasta and gelato.
The food is super tasty and the Vatican is breathtaking but, Rome is not a holiday. It is a trip. One where you trek around, find that there are steps to go up (and down) everywhere with nothing else to do, outside of viewing the recommended sites, than sample the food. It is not relaxing and, if visiting during the summer, can leave you feeling very dehydrated and extremely run down despite the odd drink fountains dotted about. It's also quite a smelly City (no idea why); smelling of urine mostly which we found strange.
So, if you're more of a beach-picturesque-views-chilled-vibes traveller, Rome isn't for you. But, if walking around ruined buildings for hours and consuming pasta, pizza and ice-cream every day is your idea of a holiday then visit Rome. Just make it a very short trip!!"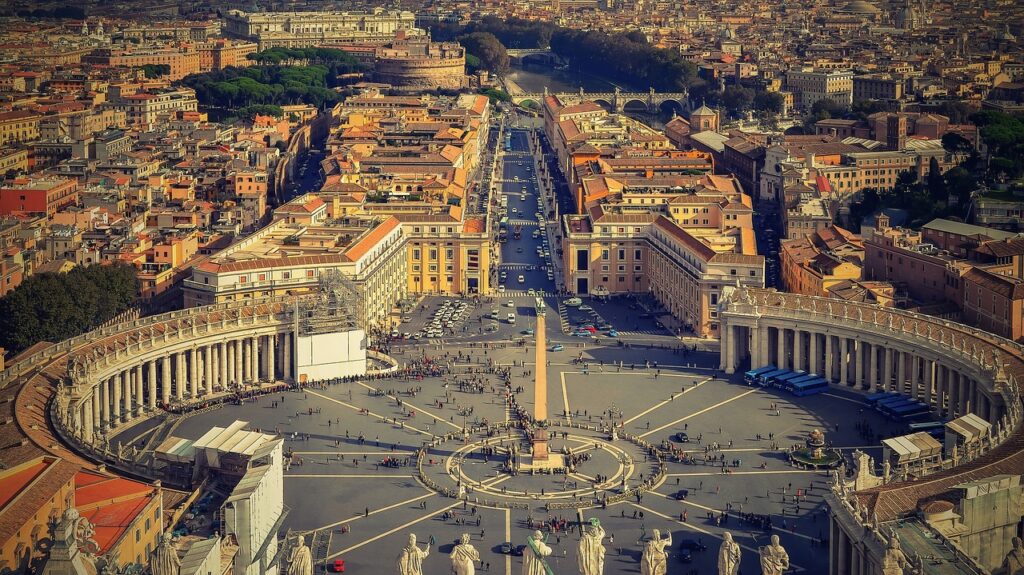 Many people who visit Rome book tours through companies in order to have a guide at some of Rome's landmarks or make it easier to get around the large city. Here are some one-star reviews of various tour companies in Rome:
"The tour was rushed, and even though we skipped queues, the tour guide was frequently out of breath trying to get everything squeezed into 2 hours."
"The tour was not where they stated. We were there 15 min early and they were not where to be found. We ended up paying another tour another $400 to join."
"We were herded around like dogs and could barely hear our guide. We didn't get to see the museum and were basically abandoned in St Peters."
"Upon the beginning of the tour, I was handed a headset, it did not work. I was given a 2nd one. It was full of static and I could not understand anything. My tour guide said, "There is nothing I can do for you."
"These companies just want your money – ours was not an insignificant 465 Euros for a couple of hours of your so special – look how early you've got in… Really – it's not difficult, avoid these tours, buy a book and save a fortune."
"After spending 45 min waiting to get into Vatican, our guide went off to get tickets but did not have any sort of flag to hold (just his hand from time to time) so we lost track of him and did not receive admission tickets from him. Will not be using this service again."
"I doubt anyone else has ever had to sprint after the tour guide as she weaves ducks and dodges people and what seemed to be important historical landmarks around the Vatican.
If you looked at any item or art for longer than 30 seconds she was gone.
Out of sight and out of range from the radios… When confronted about the issue she seemed to take the huff and in badly constructed English then confiscated the radios from everyone and disappeared into the crowds without even showing anyone where the exit is or which direction to travel next."
"You are paying 90 Euros for 2 people for a tour only. Plus, they charge an additional 24 Euros per person for tickets when you check-in. It's a complete rip-off. FYI tickets are 17 Euros at the Vatican without an online reservation, and it's only an additional 4 Euros to 'skip the line.'"
"Didn't learn anything on this tour, it was really crowded which isn't the fault of the company but the guide didn't really tell us about anything. She just pointed out how beautiful and wonderful things were when there was so much more to take away from this venues. Very disappointing!"
"The organization of this tour was horrible. Upon arrival at the location on time at 11:00 am we were met by a huge line when we got to the counter we were told to leave the building and walk a block down the street to another huge line, when we got to the counter we were told the company's software had over sold the tour and we would have to take the 3:30 tour with out the skip the line. Then we were told to pay another 24 euros each for both adults and kids we could go now. The tickets they gave us showed 17 euros each."
"The crush of people is unrelenting. It is like a river of people pushing forward with people scrambling to keep up with their guides. Poles from different tours bob up and down and waive as guides try to attract their minions, and people push and shove and weave their way through rudely in an attempt not to get left behind. The radio which is the lifeline to your guide crackles in and out as the guide get too far ahead or turns a corner out of sight.
The guide explains a lot about the various artifacts and pieces but you don't see much. The river of people just keeps shuffling in and pushing forward. Stopping to take a photo is impossible – either because you get enveloped in the crowd or you lose your guide, or both."
"Bad staff with bad timing of buses and bad everything. Kept us waiting for 20 minutes at every stop. Wasted our precious only day to see rome. And staff is rude as he'll. DONT BUY. DO NOT BUY IN ANY CASE."
"Just waited for 45 minutes for a bus with about 80 other people. There was no organization and one guy with no English who was unhelpful. There were people for other tours mixed through the group. Total confusion. When the bus came a handful of people got on and door slammed shut. That was it then everyone else left stranded. The guy had disappeared also. An absolutely awful experience from start to finish."
"Rude bus drivers, rude street staff, terrible experience."
"Very disappointed. No top cover in the bus I rode under the hot sun in July and the audio guide is pre-recorded so you don't always hear the explanation of each site at the time you pass by it."
"They 'didn't buy enough tickets' for our whole group, and my wife and I somehow got selected for a downgraded tour. We bought these tickets several months in advance, and planned our morning around this."
"Make sure you're on time when you book this tour because they show no mercy!"
Have you been to the city of Rome?  Are any of the above one-star comments reflective of your experience?  And even if you haven't yet been to Rome, what do you think of these comments?  Please share your thoughts below.
__________________________________________
Please follow and like us: