One Star Acropolis Reviews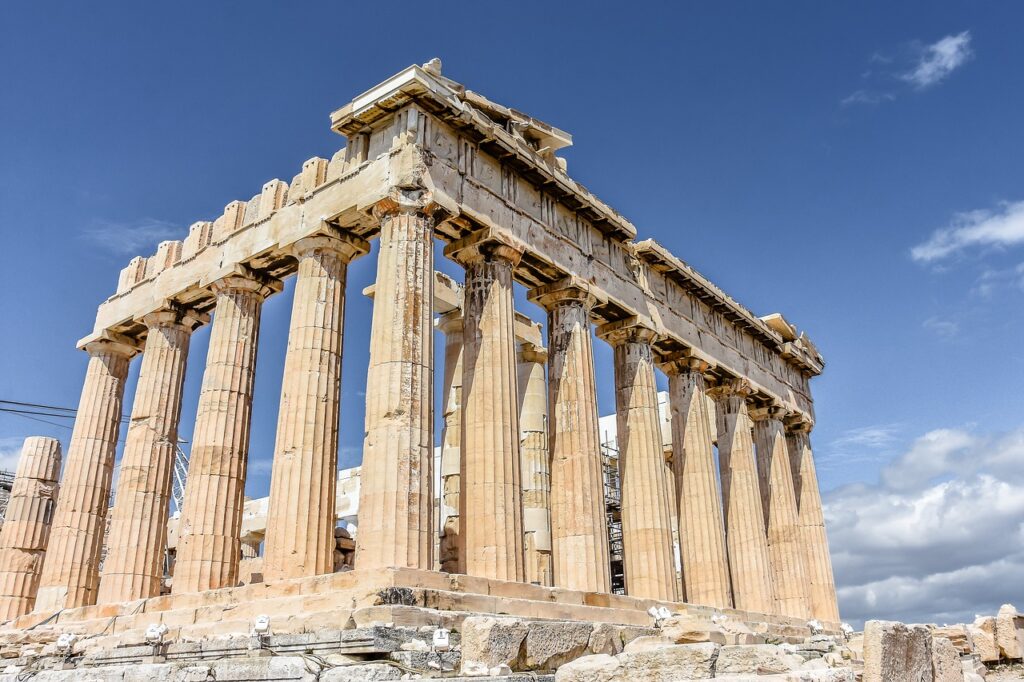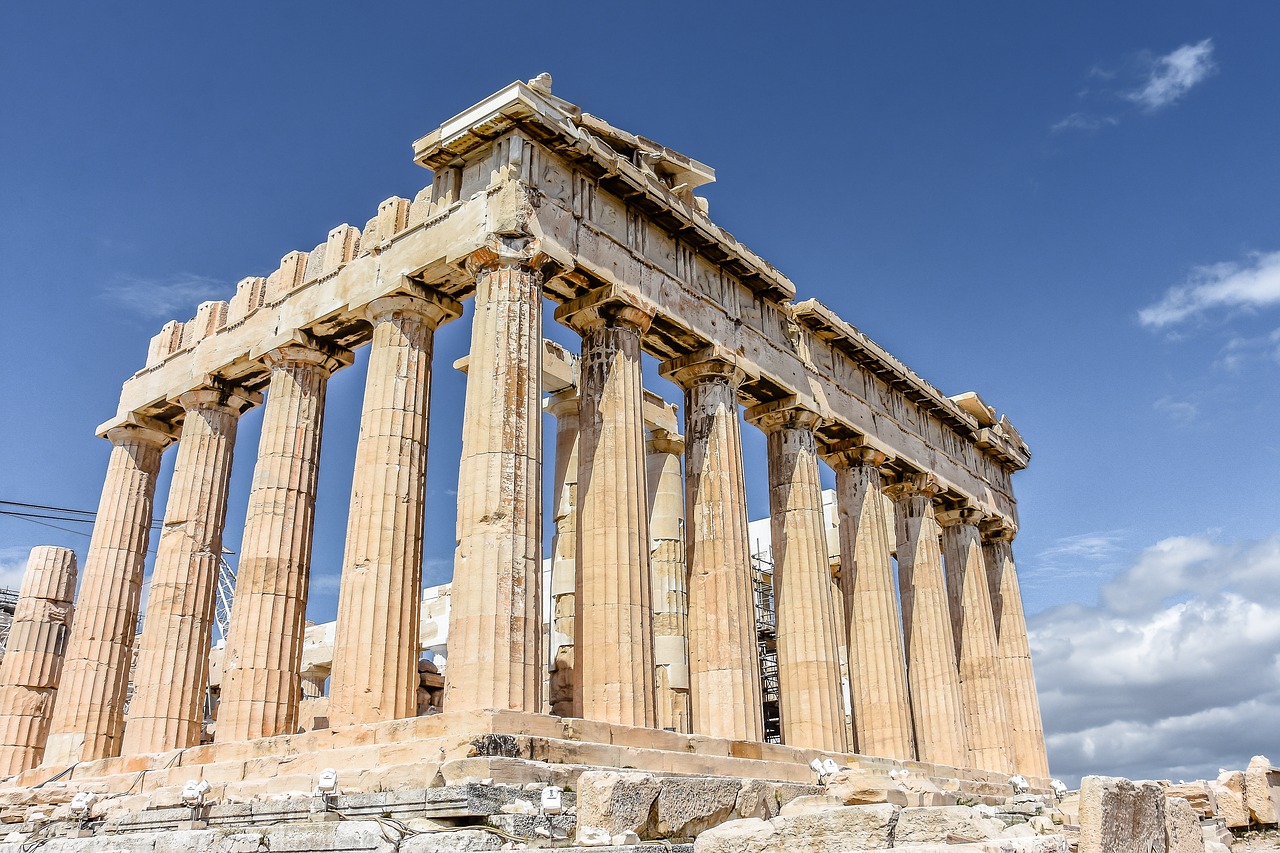 Visitors who post Acropolis reviews tend to fall into two categories: there is either an appreciation for the beauty and history of the place or the crowds or heat of the day (or not being prepared) ruin what could have been a great experience.
The Acropolis is the site of the remains of a number of ancient buildings from the high point of the Greek culture (between 490 and 400 BC), located in what is now Athens, the capital of Greece. The word acropolis is from the Greek words ἄκρον (akron … highest point) and πόλις (polis … city). The buildings on the Acropolis, most notably the Parthenon, are considered to have great architectural significance due to their forms, proportion and scale.
The most famous site in all of Athens, the Acropolis attracts millions of tourists each year. Set in the middle of the crowded city of Athens, the Acropolis can be a great visit if correctly timed. Most positive reviews suggest visiting in the Spring or Fall and early in the morning. When reading reviews one must keep in mind when the reviewer visited as that alone could affect the experience.
We cover the city of Athens in its own post: One Star Athens Reviews.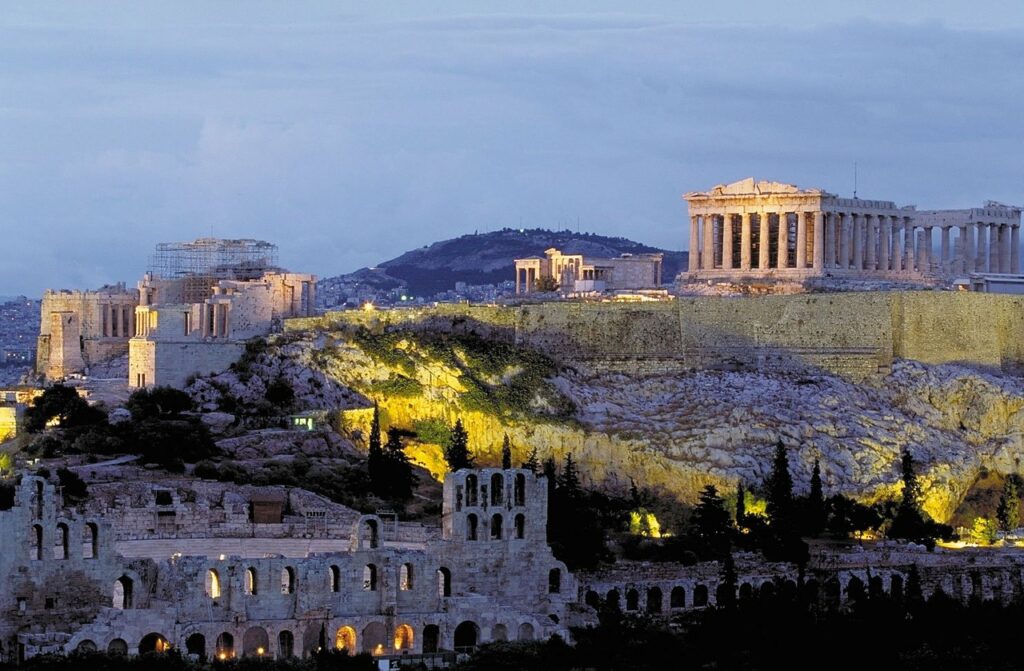 Greek Acropolis One Star Reviews
Reviews of the Acropolis range from those who can appreciate what is there with the wonder of how the Greeks assembled these buildings so long ago … to others who don't properly prepare for their visit or who let other people ruin their visit. Certainly, if you get to the Acropolis during the summer in the middle of the day, it will be hot and there will be a lot of people … which lead to a good number of one star reviews.
Acropolis in Athens, Greece One Star Reviews on Google
There are over 65,000 reviews of the Acropolis on Google. Out of 5 stars, the average is 4.7. Most of the reviews are impressed with the stunning monuments and the great view of the city of Athens from the Acropolis. Recommendations include visiting the Acropolis in the morning when it first opens, then tour the surrounding sites and buildings once the Acropolis starts getting crowded. It is also recommended to wear good-traction shoes and bring water. The guided tours tend to have many challenges, so do your research first and then enjoy your time when you are there. Unfortunately, there are many who arrive as part of a large tour, and others who simply aren't prepared, as you will read in the one star review below.
Below are some one star reviews of the Acropolis from Google:
Many of the bad reviews are about the number of people they let in or the line to get in:
"We spent 20euros per ticket to skip the queue, only to find out there was a 3-4 hour queue after the ticket booth. In 40C heat, it's not an option to visit."
"No online tickets system and the queue was 1 kilometer long. Definitely not worth it."
"Think twice before going here . Loooooong lines , nobody thinks about safety or anything . Really dissapointed from the whole experience."
"So many large tour groups you can't even walk up the steps to the entrance. There needs to be some form of crowd management that allows/requires tours to lecture outside of the site so others can move around. Another place destroyed by mass tourism I supposed."
"The staff barely speaks english and the lines to buy a ticket are just a mess."
"Beware of pickpockets. I was a victim and learnt 15-20 cases happen every day! No signage to warn tourists. Also, no proper lost and found system. Manager said phone line is broken and I cannot call to check is someone turned in if lost. Horrible experience!"
Other reviews touch on old the place is:
"Totally overrated and overpriced. As it's now just a touristic place, the ancient energy that may have been here before is gone from a long time. You'll just see some ruins of dead rocks and do the same picture as the thousands of people going here every day. And not even a great picture, as despite the crazy price, it seems to be under reparation from years. Like everyone, I did the visit as I was thinking "I can't go to Greece and not visit the Acropole". But in fact: yes, you can skip this part."
"Photograph more scaffolds than ruins."
"There are so many people visiting that it's hard to walk around, the price they charge is way too high (20 euros? Seriously??) when there really isn't that much to see because many of the ruins are barely there anymore."
"For 20 € entrance you could expect, that the paths are at least without fear accessible (slippery stones everywhere). Not suitable for people with mobility problems or wheelchair users. In addition, there is no information about the artifacts and the controls are unfriendly …
Outrageous money making."
"Full of ruins!!"
There are also one-star reviews from people complaining about there not being anything special to see:
"20 euros for something you can basically see from outside the gates nothing special inside cant see the buildings from inside."
"You can't see anything interesting."
"Unbelievable how much you have to pay to see what is in fact a building site with only about 40 workers moving at a slow pace. Nothing of real interest to see, much prefer the view from a distance on the opposite hill which was free! Loads of the site was restricted and very difficult to get a clear shot without building items in it. with over 4 million visitors to athens per year they are racking it in. where's the money gone?"
"Not all that interesting and its falling apart."
"Worst archaeological place I have ever seen."
And then there is this … trying to be funny?
"Where's Percy Jackson?"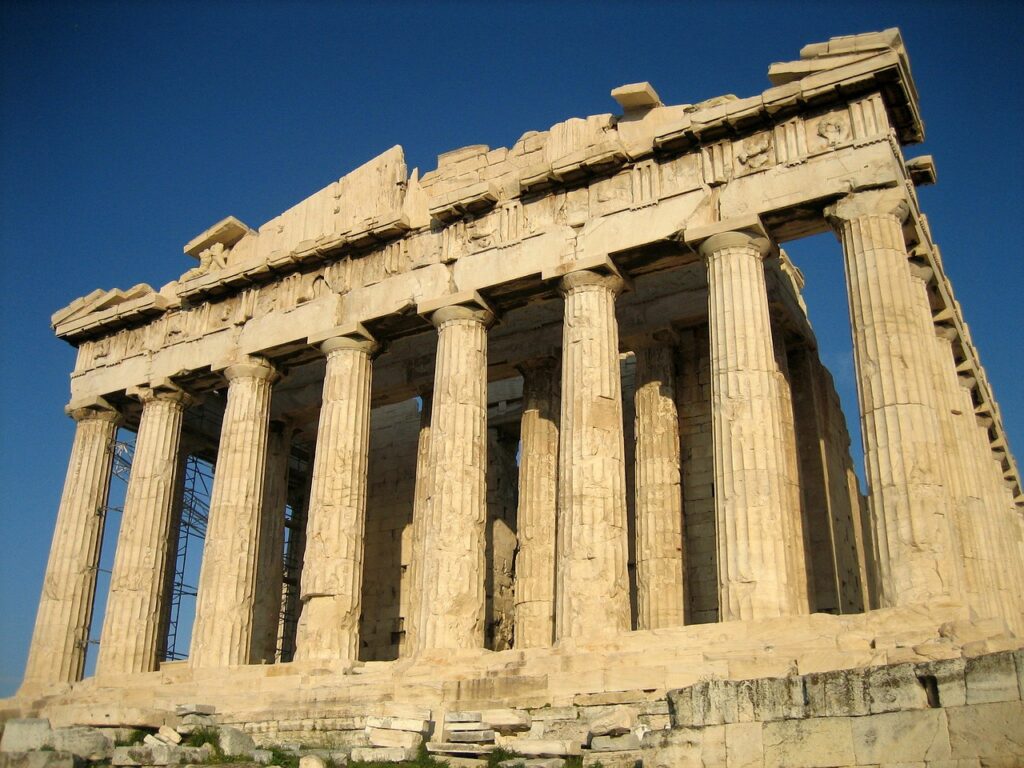 Acropolis One Star Reviews on Trip Advisor
The Trip Advisor website for the Acropolis in Athens have a few ads for booking tours – but most of the site is dedicated to photos and reviews.
There are over 30,000 reviews of the Acropolis on Trip Advisor – with an average rating of 4.5. Over 75% of the reviews are 5 stars, using words such as Speechless, Amazing, Stunning, Unmissable, Wonderful, Majestic, Iconic and many other great expressions to explain the beauty of the Acropolis.
The 1% of reviews that are one star mostly complain about the crowds. As many say in the better reviews, if you persist in getting through the long lines you can have a great visit.
Below are some of the Acropolis' one star reviews from Trip Advisor:
"I knew that it would be busy, even though we had scheduled our trip for mid-October, to avoid the tourist hordes of high summer. But nothing prepared me for the crowds on the way up – and this after a 45-minute wait for our guide to get tickets. Such was the throng and so poorly marshalled by a single official that I believe it's a matter of time before someone has a serious accident. Dreadful, dreadful, dreadful."
"This is an amazing monument that is being tainted by the lack of organisation and the inadequate and disgraceful customer service! Curators were very rude and not helpful at all! Extremely long queues that make tourists leave… Shame on you!"
"It's expensive compare to what you will see inside."
"Frankly I don't quite understand why so many people flock to the acropolis in their thousands to be baked under 40 degree heat under no shade to see a bunch of crumbling buildings. I have never been as disappointed in a wonder of the world as I have been in the acropolis."
"What did I think of the Parthenon? In a word; 'Scaffolding'."
"Just expensive! € 20 for a place that once had all the statues and today it is empty !!!!"
"It costs 20€/ppl to enter and it is under construction so you wont be able to see too many things there. It does not worth it."
"The entrance fee is €20. Now for this I expect some sort of information about the place to be given to me. But what we got was a big hill covered with ancient ruins with NO INFORMATION about them.
I still haven't a clue what was up there or who lived there or who built the place.
Also the hill is only for people who are reasonably fit and can stick the sun and heat with no shade at all."
"We got there at 9am and it was already packed with people which is fine if it wasn't accompanied by the constant whistle blowing and harassment by staff. There is no chance to sit and take in the feeling of being in such an ancient site with all the yelling. At one point we were even told to just keep walking, keep walking so were not even allowed to try and enjoy the experience of being there."
"Don't waste your time."
"Terrible expirience, hospitality on Zero level, no adequate personnel to explain the story…simple waste of time and for sure overcharged!!!"
"There are just too many people keep walking up and down the steps, no place to stand or take photos. The buildings are under maintenance, so part of the building is not visible (covered). €20 is way too expensive for a site like this. Its not as magnificent as the name of monument sounds."
"Covered in scaffolding, surrounded in sheds and anything but stable waking surface all for the grand price of €20."
"I wish I could say this was impressive, but … it wasn't."
"I don't understand what the fuss is about."
"Buy a postcard instead."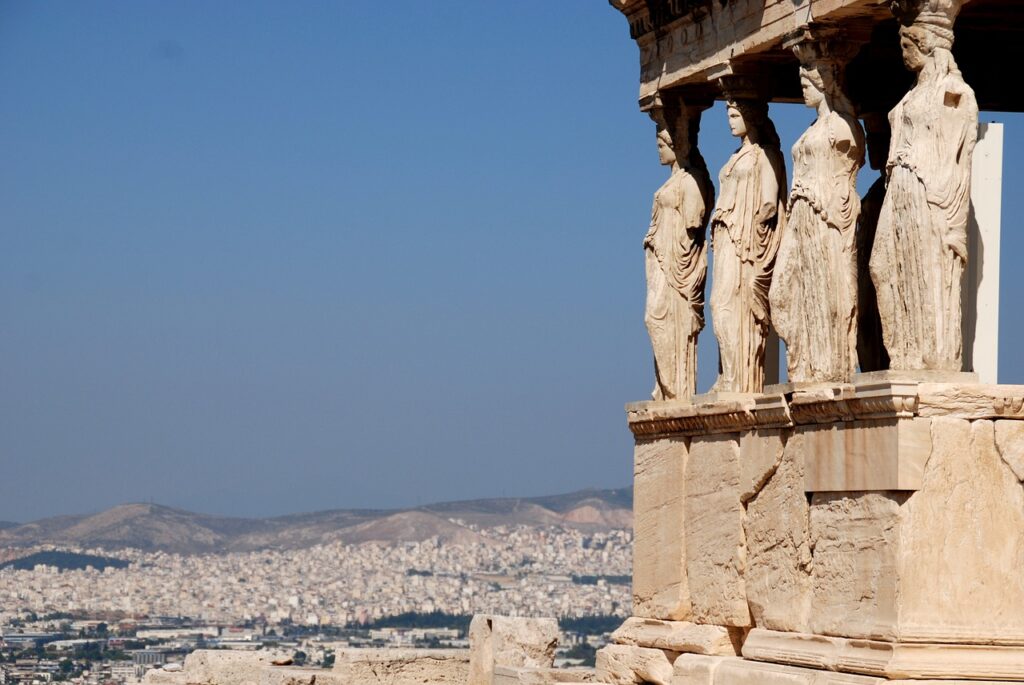 Have you been to the Acropolis in Athens?  Are any of the above one-star comments reflective of your experience?  And even if you haven't yet been to the Acropolis, what do you think of these comments?  Please share your thoughts below.
__________________________________________
Please follow and like us: