Ocado Reviews on Website Are Almost All Positive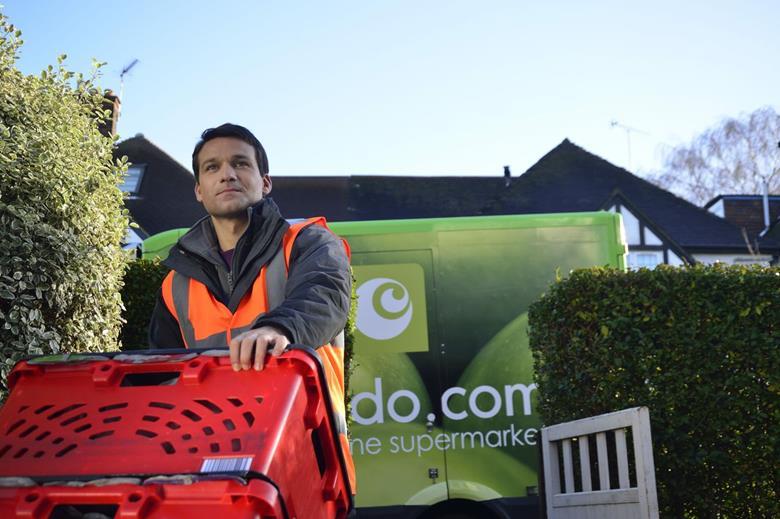 Ocado has been asked to change how it prompts customers to leave feedback on consumer review website Trustpilot and warned about employees leaving their own positive Ocada reviews.
The website has been bombarded with positive feedback for the online supermarket, with 3,569 five-star reviews and 464 four-star reviews flooding in during the first six days of May alone.
It transformed Ocado's 'trust score' from 1.9 out of 5 on 22 April to 4.2 on 6 May, with Ocado moving from 38% 'excellent' reviews and 39% 'poor' to having 62% 'excellent' versus 20% 'poor'.
Ocado's website was suspended at the height of the panic buying caused by the coronavirus pandemic as its technology struggled to cope with unprecedented demand. After crashing numerous times, its app was also taken offline for a number of days. The supermarket also halted its Reserved service and stopped accepting new customers, with many existing customers unable to get onto the site or secure a delivery slot.
Hundreds of customers took to Twitter, Trustpilot and other social media to complain, with 326 one-star reviews posted on Trustpilot in March and 465 in April.
Ocado reacted by asking customers who managed to make an order to write a review on the Trustpilot page, via a pop-up invitation at the checkout on its website.
A Trustpilot spokesman said after an investigation there was no evidence of fake reviews and the practice of prompting shoppers did not breach guidelines, but the review website has asked Ocado to change the invitation timing to after customers' groceries have been delivered to give "a more holistic view" of the full experience.
Among the thousands of new reviews, The Grocer also found some five-star comments from Ocado employees, including one that read: "Top class as usual, thank you."
Trustpilot has issued Ocado with a warning about the finding. "Our guidelines for businesses state anyone with a conflict of interest, including employees, cannot write reviews about their own company on Trustpilot," a spokesman said. "An initial warning has been issued to the business on this matter, though we see no evidence of a deliberate or systemic effort to breach our guidelines."
An Ocado spokeswoman said the business had not asked employees to write reviews and was now working closely with Trustpilot to review its approach.
CFO Duncan Tatton-Brown told journalists on Wednesday morning in a call about a second-quarter trading update that Ocado's reputation was back on track after early problems during lockdown.
"We, like many, took a few weeks to adapt to a completely new situation," he said. "I know we didn't serve our customers as well as we'd like, but the team have been working incredibly hard at that. They've scaled the business in an incredible way.
"The Trustpilot scores now are very good. In fact, our Trustpilot scores for Ocado are much better than the rest of the industry. And that's returned to where they used to be."
Ocado is well ahead of all its major rivals on Trustpilot, with Waitrose scoring a 2.3 out of 5, Tesco 2.2, Sainsbury's 1.7, Morrisons 2.3 and Asda 1.7. However, the volume of all reviews for the supermarkets combined in May totalled just more than 200 compared with 4,293 for Ocado.
An Ocado spokeswoman said: "We welcome all feedback and recently started encouraging customers to leave a review on Trust Pilot."
Sales at Ocado surged over 40% in Q2 as a result of the coronavirus lockdown, with the business processing hundreds of thousands of customer orders each week.
The Trustpilot spokeman added: "To maintain the integrity of our platform, all businesses and consumers must adhere to our guidelines when using Trustpilot, including the way reviews are collected. Breaches of our guidelines can lead to written warnings, cease and desist proceedings, termination and, where appropriate, a prominent 'consumer alert' on a company's profile page.
"Having investigated this matter further, Ocado has recently begun asking consumers to write a review via a pop-up notification during their website check-out process. All customers are being invited in this way and no incentive is being used. We see no evidence of any fake reviews.
"We have asked Ocado to change the review invitation timing to occur after customers' groceries have been delivered. This would ensure a more holistic view of the customer's full experience. However, consumers can always update their review on Trustpilot up to six months after it was first written should their experience change."
________________________________________
Please follow and like us: